Item B18 -
Stanley No. 305 Tool Handle With 12 Tools.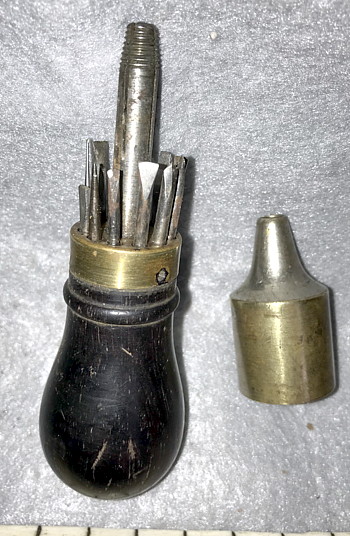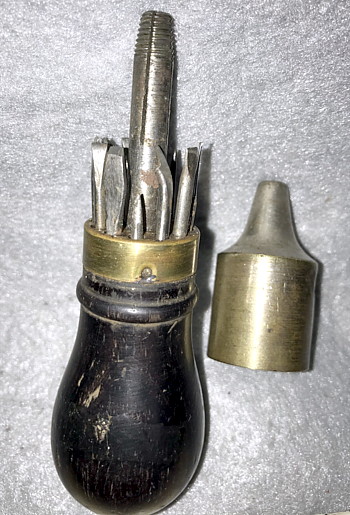 Number was Stanley's top of line in its array of small tool handles. At only 4 ¼ inches long with a cocobolo handle, it was supplied with 12 small tools. This one has a very dark cocobolo handle that has a few dings in it. Much of the nickle plating is worn from the ferrule of the chuck. It is unmarked, but is definitely Stanley. There is a full complement of 12 tools, but at least two of them may be replacements. It is a tough item to find. Easily Good.
Price -
$50.00
RETURN to forsale list.