Item B2 - 18th Century Wooden Brace with 7 Good Pads.
This 18th Century wooden brace is in the style of a shipwright's brace, and is smaller than I usually see them. This has an overall height of 12 inches without the pad and a sweep of just 7 inches. The chuck has a brass ferrule below and above, where the pad release lever is located. The shapely top handle is captive, and spins easily. The wood is beech and the frame has a little roughness, but there are no cracks or breaks. Best of all, this brace has seven pads (all similar, with brass ferrules) that are fitted with bits. Six of these are spoon bits in small sizes, and there is one center bit in the mix. The pads all snap into place perfectly. This is the most complete older brace that I've owned. It is a great old tool. Fine.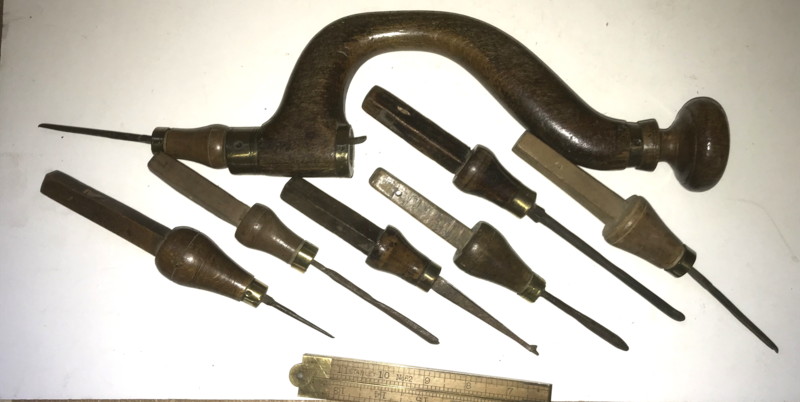 Price -$200.00
RETURN to forsale list.