Item B2 - John S. Fray Co. No. 86 Ratchet Bit Brace.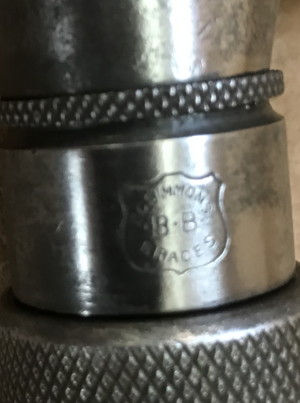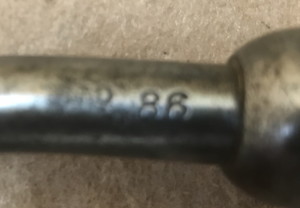 This nice ratchet bit brace is in the difficult to find 8" sweep, which is a desirable size for smaller jobs (chair making, for instance). This model has the chuck with extendable jaws that cradle the tapered square tangs of most auger bits. This example has good cocobolo handles and works smoothly. It is marked by the John S. Fray Co. Bridgeport, Ct on the upper bow, and the model number on the lower shank. This one is also marked on the top of the chuck with the shield insignia of the E. C. Simmons Co (of Saint Louis) as one of their "BB" braces. This is the first time that I've seen this mark on a Fray brace. Easily Good+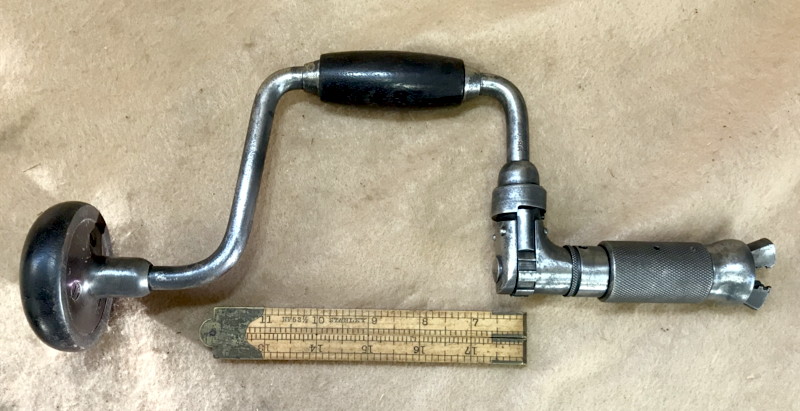 Price - $35.00
RETURN to forsale list.