Item B4 - Millers Falls No. 732 Ratchet Bit Brace.
Another great brace from Millers Falls, this one is about 100 years old, sure doesn't look it. The Nickel finishes are bright and shiny, and the rosewood handles are near perfect. The top handle even sports a tiny bit of light sapwood that sets the handle off from the ordinary. This is a quality brace that will firmly hold any style auger bit, and is highly recommended. Fine.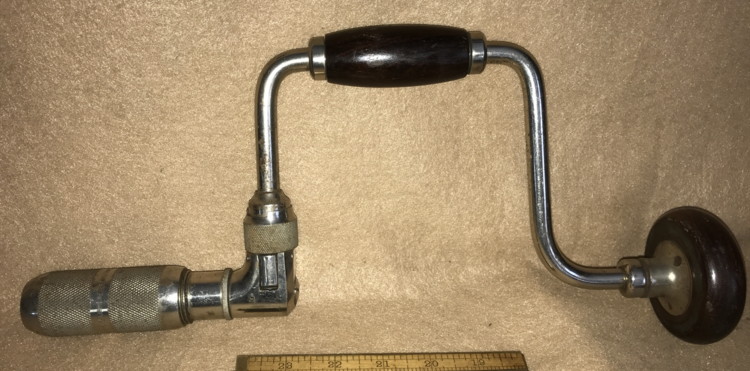 Price -
$60.00


RETURN to forsale list.