Item B5 - Stanley No. 923 Ratchet Bit Brace.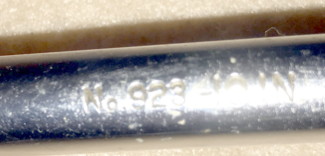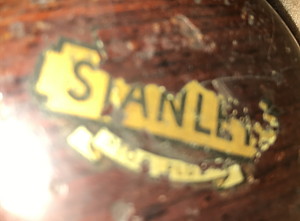 Stanley's best selling ratchet bit brace, this 10" sweep example is in fine condition, with all original shiny finishes and a partial "100 plus" decal on the top handle. Only a few light scuffs blemish the handle finishes. Its condition is in the top 10%. Fine.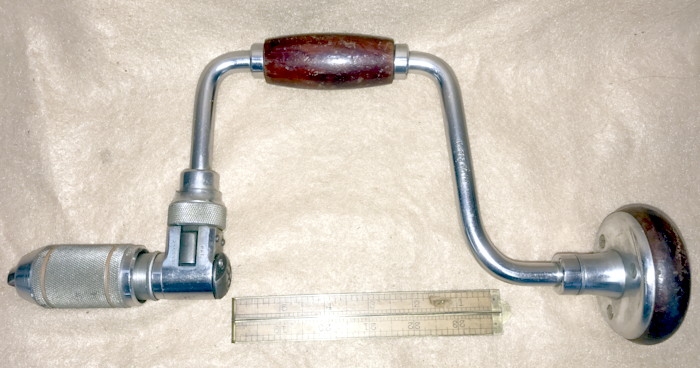 Price - $70.00
RETURN to forsale list.