Item B5 - Millers Falls No. 730 Ratchet Bit Brace.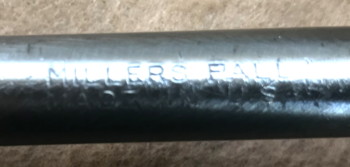 The 730 series of Millers Falls bit braces were among their best. This example dates from the 1930s, Leland's patent spring jaws and ball bearing clad top handle. The finish is thin on the handles, but there are no cracks or chips. Most of the nickel plating remains on the frame and chuck, but it needs some cleaning. This is a large brace for heavy jobs. Good+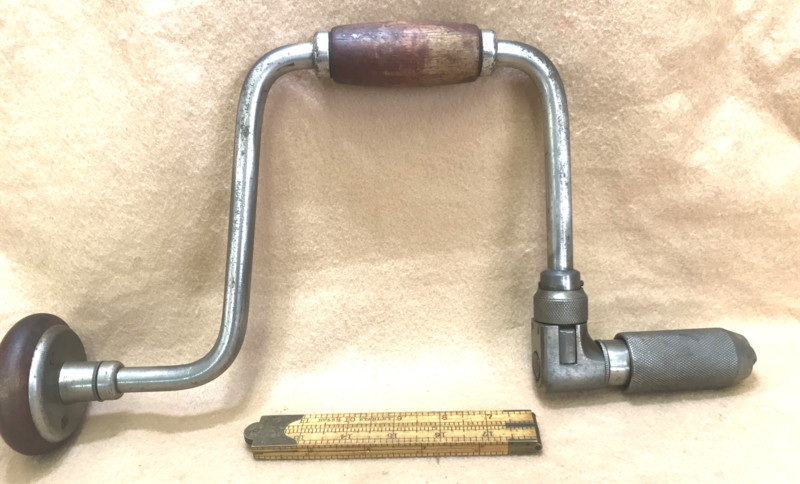 Price - $50.00
RETURN to forsale list.