Item B6 - Yankee (Stanley) No. 2101A Ratchet Bit Brace
This popular and excellent bit brace is a pure Stanley product, made in New Britain, faithful to the original North Bros product. It has black composition handles, and is marked, "Bell System B" on the lower bow. The brace has all of its original finishes, and the ratchet works perfectly. This is in the popular 10 inch sweep which is fine for general use. Fine.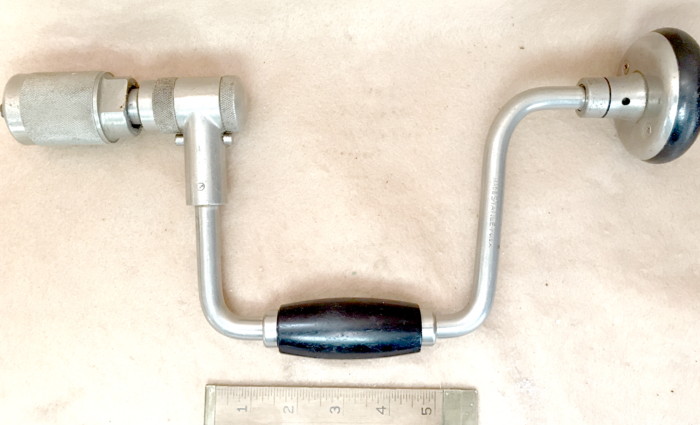 Price - $50.00
RETURN to forsale list.