Item B6 - Millers Falls No. 5010 "Parsons" Brace.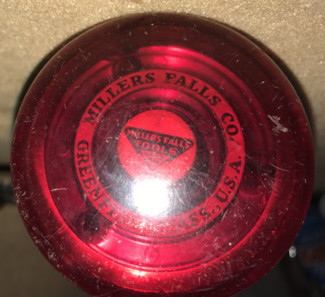 Considered by many to be one of the finest braces ever manufactured, this design of Wiliam J. Parsons features red transparent "permaloid" handles, Leyland's spring jaws that will hold any bit, and oilite bears in chuck an wrist handle. This example is in the usual 10" sweep and has nearly all of its shiny finishes. It is a great brace to look at, and an even nicer one to use. In this original form, it was only made from 1938 to 1957. Fine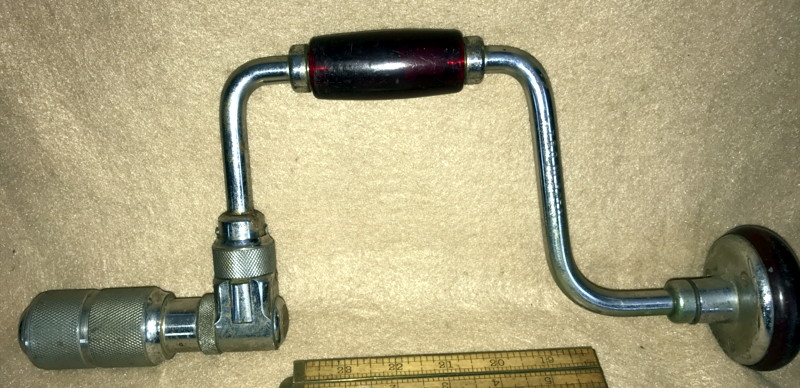 Price -
$150.00
RETURN to forsale list.