Item B8 -
Pexto Ratchet Bit Brace.
T

his later Pexto brace (made by Peck, Stow & Wilcox) probably dates to the 1930s or 40s. It is in the hard to find 8" sweep. Un-numbered, it is in fine condition with most of its original nickel finish, and solid maple handles. The top head is fully clad and the chuckl has spring loaded jaws that will securely hold any standard auger bit. The brace is in top (little used) condition. Fine.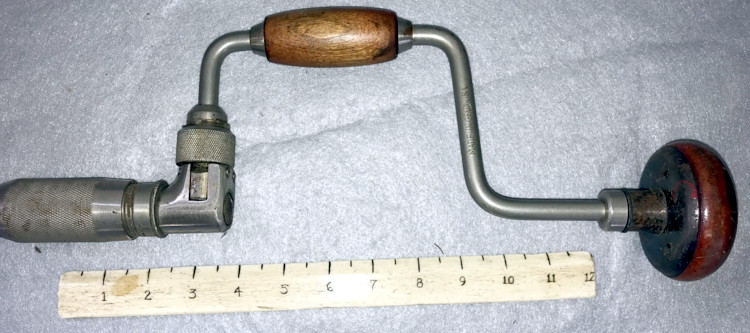 Price -
$25.00
RETURN to forsale list.