Item B8 - E. C. Atkins & Co. No. 3410 Bit Brace.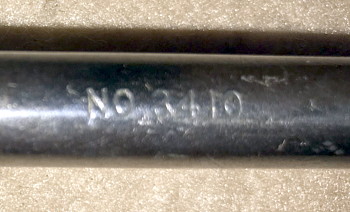 This very nice looking brace is marked by E. C. Atkins, but most likely was made by one of the major brace companies—most likely John. S. Fray, or Peck, Stow & Wilcox. It is a handsome and smooth working brace with rose wood handles, and nearly complete shiny nickel plating on the shaft and shuck shell. The brace has 10" sweep, open box ratchet, and a good chuck with interlocking jaws. It will be a great brace for use. Fine

Price - $35.00
RETURN to forsale list.