Item B9 - Millers Falls No. 732 "Holdall" Ratchet Bit Brace. 10" Sweep.
A brace made for hard work, the No. 732 has a heavy frame and a chuck that will firmly hold any style of auger bit. It is a brace that has the strength to turn larger auger bits through tough hard woods. This example has most of its original finishes and is shiny, but will need just a little cleaning to tough it up. Dating from the 1930s it still retains remnants of its original Millers Falls decal on the wrist handle. Fine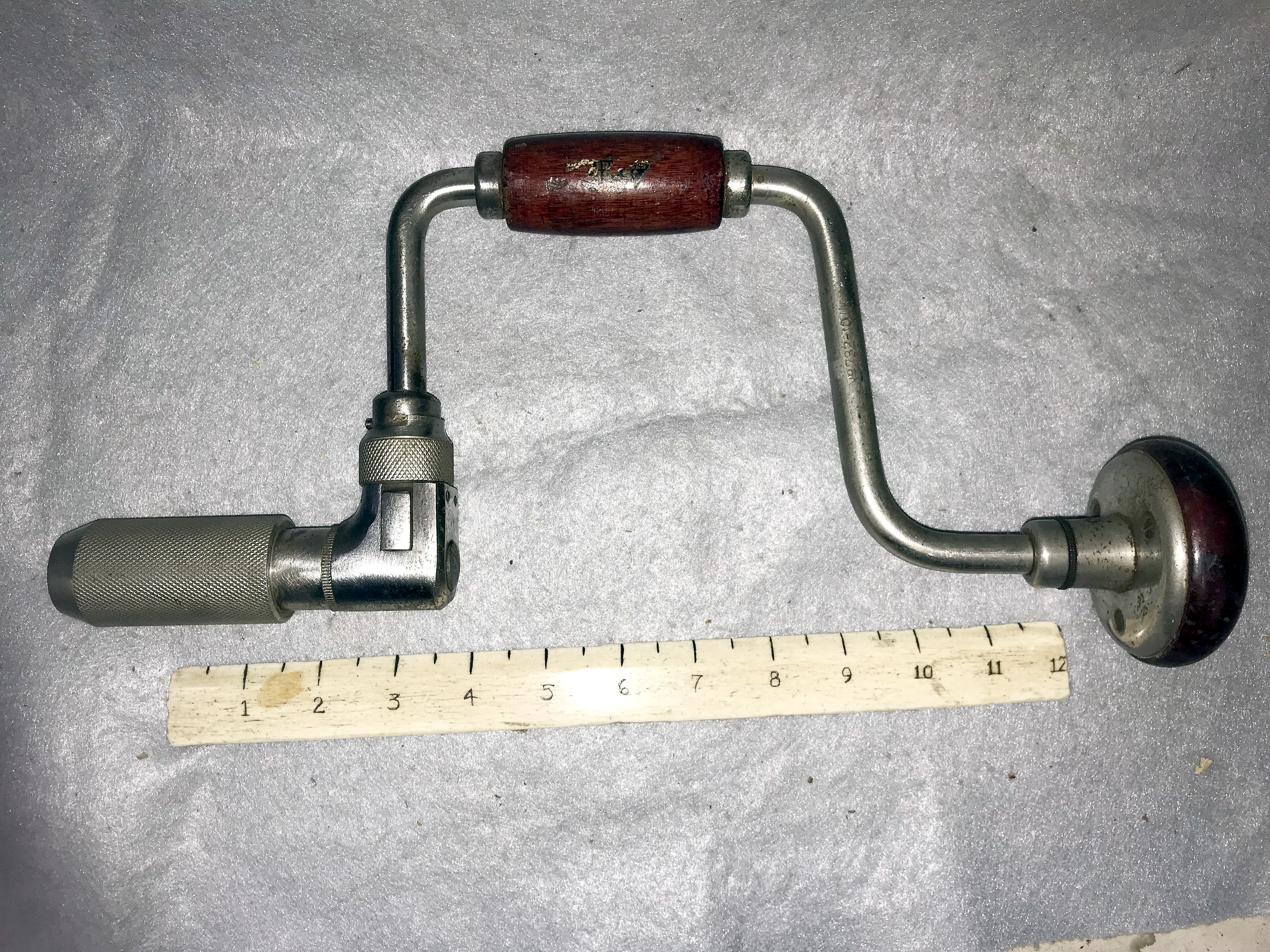 Price - $40.00
RETURN to forsale list.