C5 - Ice Chipper Extraordinaire 4 5/8" Blade.
This wonderful tool has a boat tail-shaped blade with a 4 5/8" working width. The laminated blade has a good 1 1/2" of hard steel below the lamination. It has a length of 4 ½ " below the shoulders, and measures 11" to the top of the socket. The blade is beveled on both sides of the edge in the form of an ice chipper. The handle is simply spectacular, being almost 25 inches long of stained hickory. It has been expertly turned with a pleasing repetitive pattern of concave and convex turnings. This is surely the most artful ice chipper that I've seen. Fine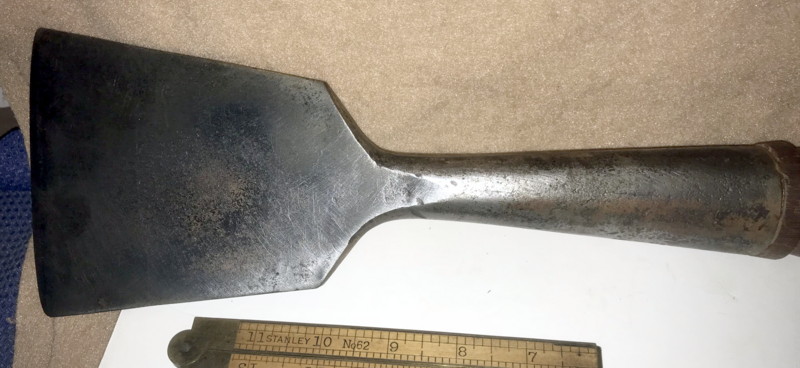 Price - $125.00
RETURN to forsale list.