Item C9 - Stanley No. 40 Pocket Chisels. Set of 6.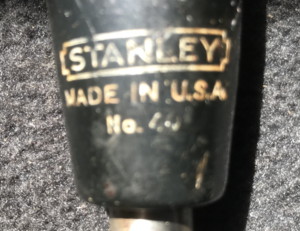 Not found in Walter's Guide, the Stanley No. 40 chisel made its debut in the 1949 Stanley Catalog as the No. R40 (but without prices). In the Everlastng chisel mode of have a solid steel connection between the metal handle end and the blade, this chisel, with its excellent hard rubber composition handle, is a truly rugged tool. This little used set, with full length blades (4 1/2" from edge to shoulders) are in little used condition with no rust or pitting the sizes are 3/8, 5/8, ¾, 1, 1 ¼, and 1 ½ inches. These have bevel edge blades. These are hefty high quality chisels. Easily Good+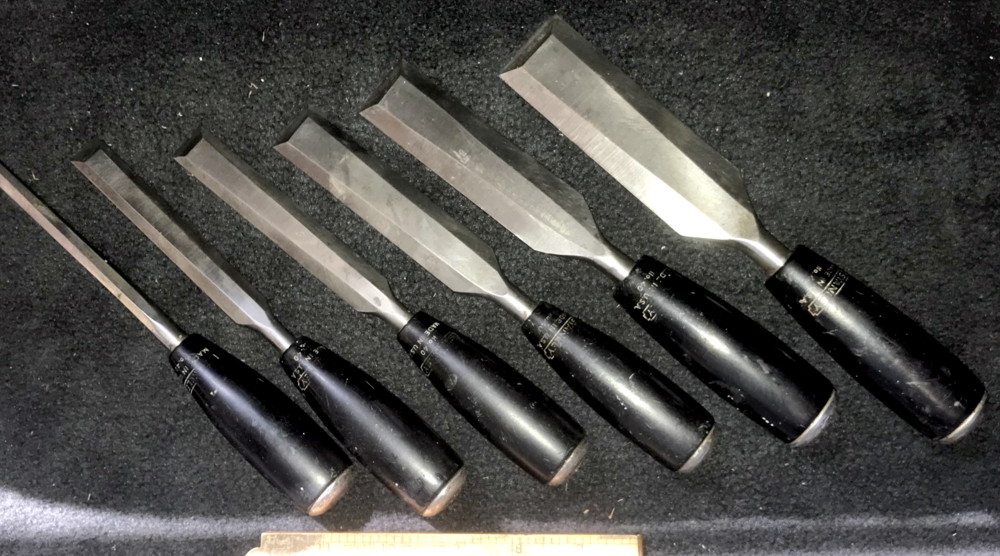 Price - $120.00
RETURN to forsale list.