Item D13 - Witherby Straight Draw Knife.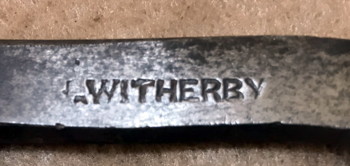 This quality draw knife has solid red stained handles with full steel endcaps and a straight fairly deep blade with no nicks or problems. The edge length is 8 inches. There are some small tarnish spots on the blade, but no rust or pitting. It is a good user draw knife. Easily Good+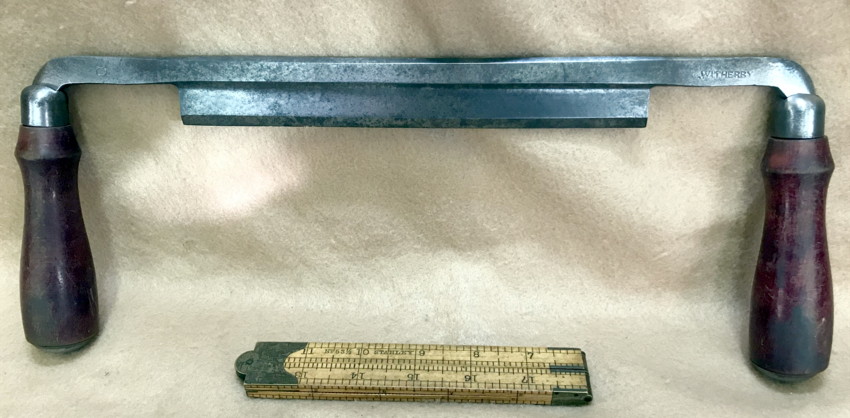 Price - $30.00
RETURN to forsale list.