Item D13 - Russell Brothers (New York) Deeply Curved Draw Knife.
Russell Brothers is noted in the EAIA Directory to have made draw knives in New York, but no dates are mentioned. The appearance of the knife, with laminated blade, shapely hardwood handles, steel ferrules and full end caps suggest a late 19th century manufacture. The full deep blade has an even curve blade that is bowed about 1 ¼ from a straight line drawn from the edges of the blade It is in tarnished condition, but has no rust or pitting, and the handles are without fault. This tool would be nice for shaping chair seats, and use as a cooper's hollowing knife. Fine.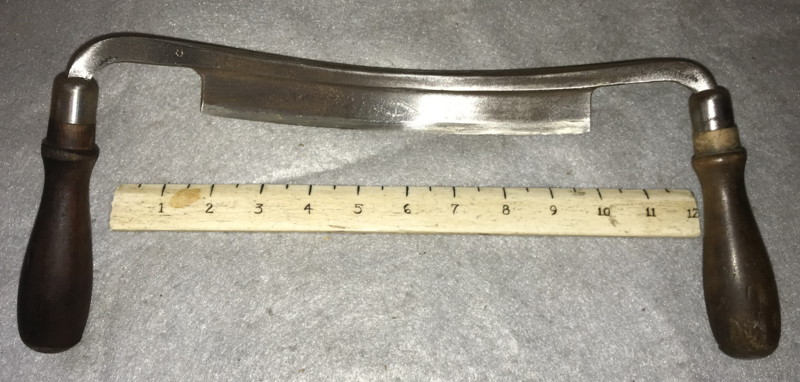 Price -$40.00
RETURN to forsale list.