Item D14 -
The James Swan Co. No. 1480 Straight Draw Knife.
A very nice example of a premium later Swan draw knife, this 8 inch example has good maple handles with full end caps, and a clean deep blade of the 'razor blade' type that has virtually no pitting. It has some moderate tarnish. The hard steel reaches its lamination well up on the blade. This will be a tough one to wear out! Good+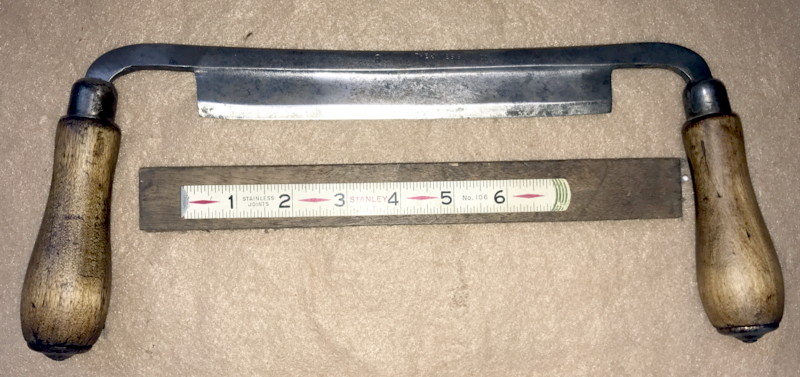 Price - $35.00
To order, email sushandel@msn.com
RETURN to forsale list.