Item D14 -
Dickinson & Co. (Haddam, CT) Straight Drawknife.

The Connecticut River, downstream from Middletown, Conn, had a few members of the Dickinson family who historically made draw knives in Haddam and Higganum from about 1838 through the 1850s. One of these, F. Dickinson, appears to have from "Dickinson & Co", the mark on this draw knife. This old-appearing knife has a bevel canted upward by the angle of the handles. It is signed "Dickinson & Co. / Cast Steel / Warranted" The blade has a 9 ¼ " edge length and a wingspan of 15". It has full end caps in the deep older style. A former user painted the solid wooden handles red. This would be a hard draw knife to lose! Easily Good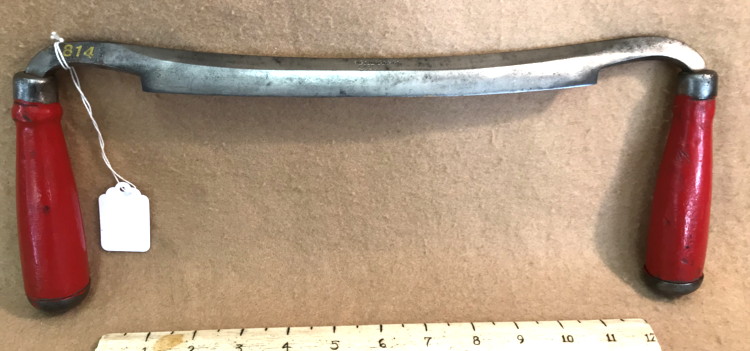 Price - $20.00
To order, email sushandel@msn.com
RETURN to forsale list.