Item DR9 - Millers Falls No. 207 bench drill.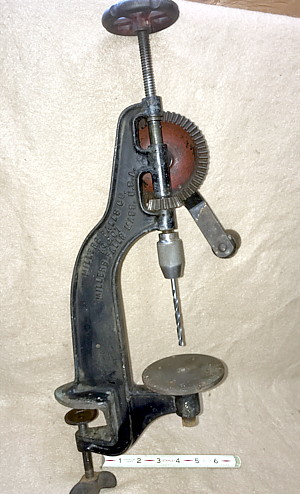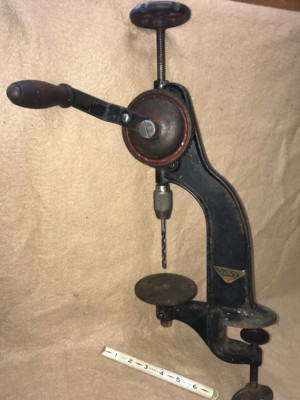 This straight forward bench drill has a bench clamp to mount it to a bench top; a height adjustable 3 ½" diameter drill plate, and a rugged hand crank gear wheel with single pinion gear. It is single speed, and the vertical movement of the drill bit is through a hand cranked wheel at the top. The chuck is a 3-jaw one that accepts twist drill bits up to 3/8" diameter. The gear wheel is nearly 4" diameter and is ruggedly constructed. It has lost most of its original red paint on its outer surface, but most of the drill's other finishes remain. It works smoothly, and needs just a light cleaning. Easily Good+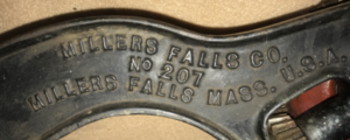 Price -
$75.00
RETURN to forsale list.