Item ESK1- Western Arctic Fishing Lure.
In at least the 18th Century (and likely much earlier) Eskimos in the Bering Strait region did a lot of fishing with what we think of as artificial lures. This one is authentic with a body crafted from caribou antler and decorated with traditional circle and dot designs. The lure is 4 ¼" long, with a hand forged hook tightly wound to the lure body with thin copper wire. It would have been used for Salmon in streams emptying into the Bering Sea, and for Arctic Char and Sheefish more to the east in streams running into the Beaufort Sea, etc. This lure is in excellent condition and is a great fishing item. Fine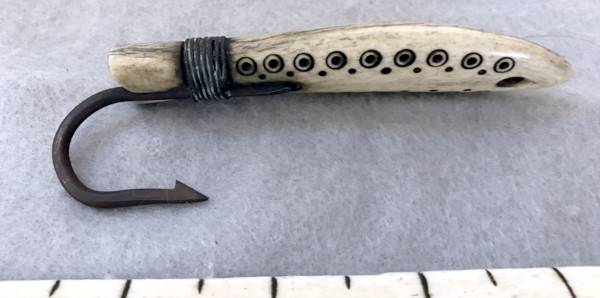 Price - $275.00
RETURN to forsale list.