Item ESK4 -
Hafted Eskimo (Inuit) Adz.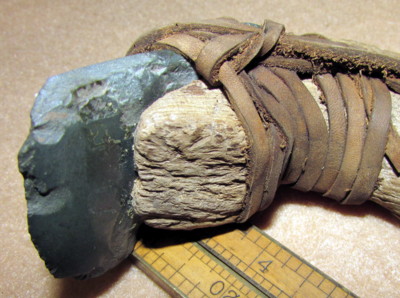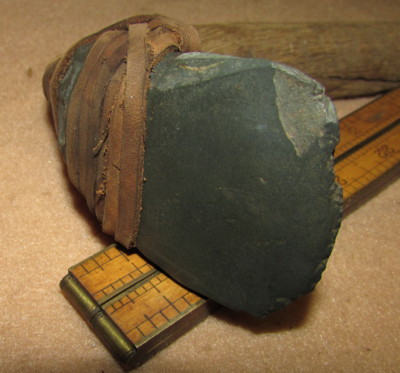 This tool could have been used for shaping wood or walrus ivory stock and/or scraping seal, walrus or caribou skins. It was found in Alaska and is typical of adzes from the prehistoric period. The haft of the tool is made from old and weathered drift wood, probably spruce, has been weathered and worn. It is softened with exposure to the elements. The wood is very light in weight. The blade is formed from slate and has a width at the edge of 2 inches. The blade is held to the have with skin windings that pass through a 5/8 inch hole roughly bored through the wood at the back of the head. The skin windings have surely been replaced. It is a great example of an ancient tool, crafted by Bering Strait Eskimos before iron became available to them for tool making. Likely from the 16th or 17 centuries. Good.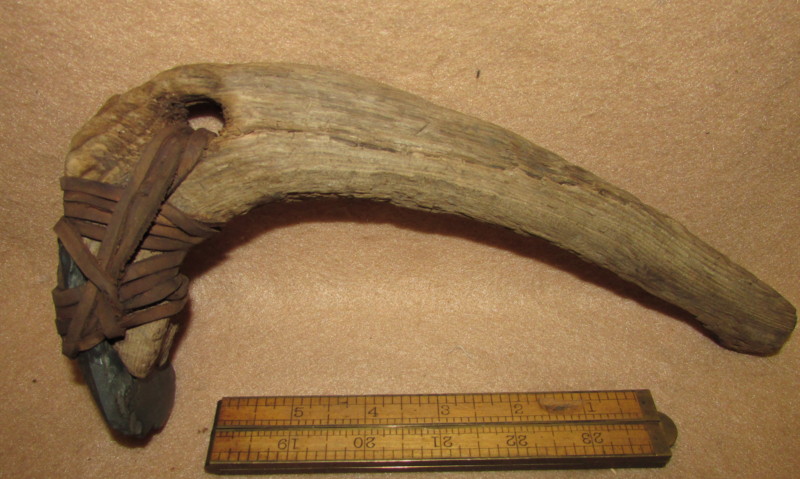 Price - $90.00
RETURN to forsale list.