Item L10 - The L. S. Starrett Co. No.132 Machinist's Level.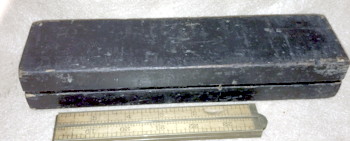 This common yet very desirable bench level is in pristine condition, having been stored in a hinged wooden box, just perfectly fitted to the level. In the 9 inch length this has a single level vial, and two plumb vial—all perfect. Fine and Shiny.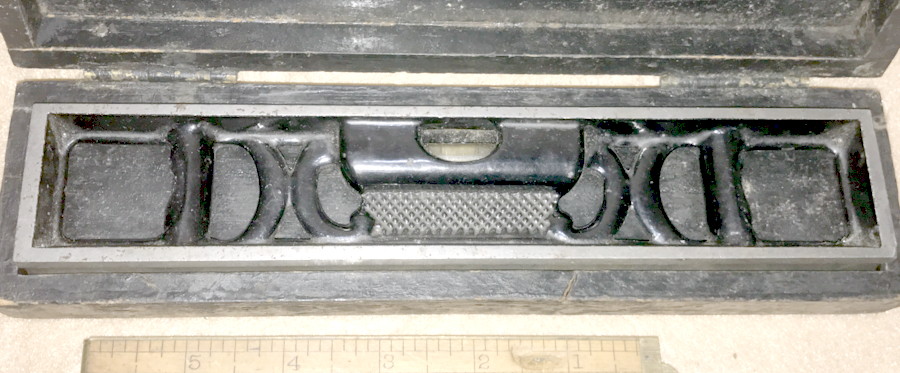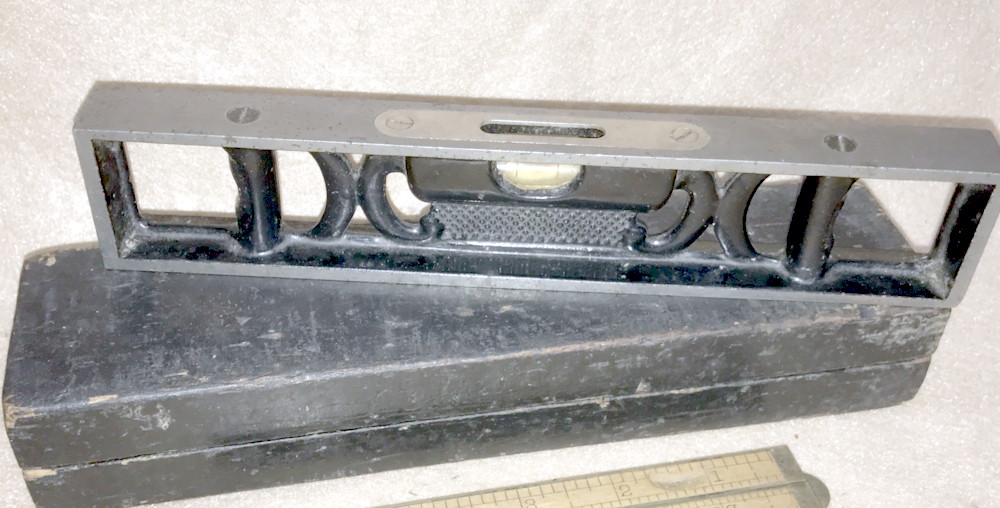 Price -
$25.00
RETURN to forsale list.