Item L9 - Stanley No. 3 Carpenter's Level. 26" Size.
This fairly common model Stanley adjustable plane dates from 1921-22, having the type 9 logo on the top plate that is also marked with a 1908 patent date. A very crisp cherry wood level, this one has sharp edges, with almost no dings, and has been little used. It was likely stored near a sunny window, for the original Stanley decal, while readable has been bleached and faded. It is in the 26" size, and needs only a light cleaning to go to work. It's surprising to realize that this level is almost 100 years old. Fine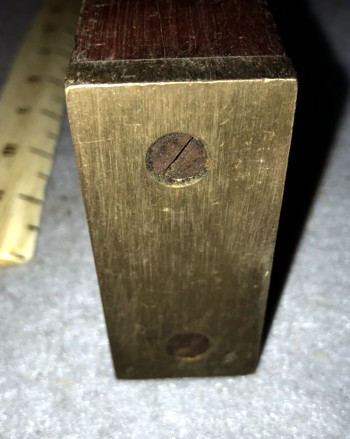 Price - $25.00
RETURN to forsale list.