Item NART10 - William Gilkerson Print of the Bark Helen Mar in the Arctic. 1979.
William Glkerson (deseased last May) was noted artist, historian, raconteur, and general "Good Guy". During a career that encompassed WWII duty as a U. S. Marine, Zen Buddism, work and study at some of the principal marine museums in the world, Gilkerson produced many posters, water color and oil art, and good writing. Known for his meticulous painting style and absolute knowledge of the details of ships (especially whale ships), his paintings are paragons of historically accurate art. Perhaps his magnum opus was a very large format book, "American Whalers in the Western Arctic" that was published in a limited edition in 1983. This book ccontains 12 examples of Gilkerson's art (plus numerous marginal vignettes). The book includes an introduction and narrative text by John Bockstoce--perhaps the outstanding historian on the subject of Arctic Whailing. This print, "The Bark Helen Mar Clearing Prince of Wales Shoal, Oct. 29, 1879" is one of the 12 major images in this book. It is printed on heavy quality paper and is 17 1/4 high and 19" wide. The image size is 11s" by 16 1/4". It is signed with Gilderson's stamp (a block G witih the year below--82--in this case.). Eminently suitable for framing the price of this print is $30.00 plus postage. Others in the set are also available.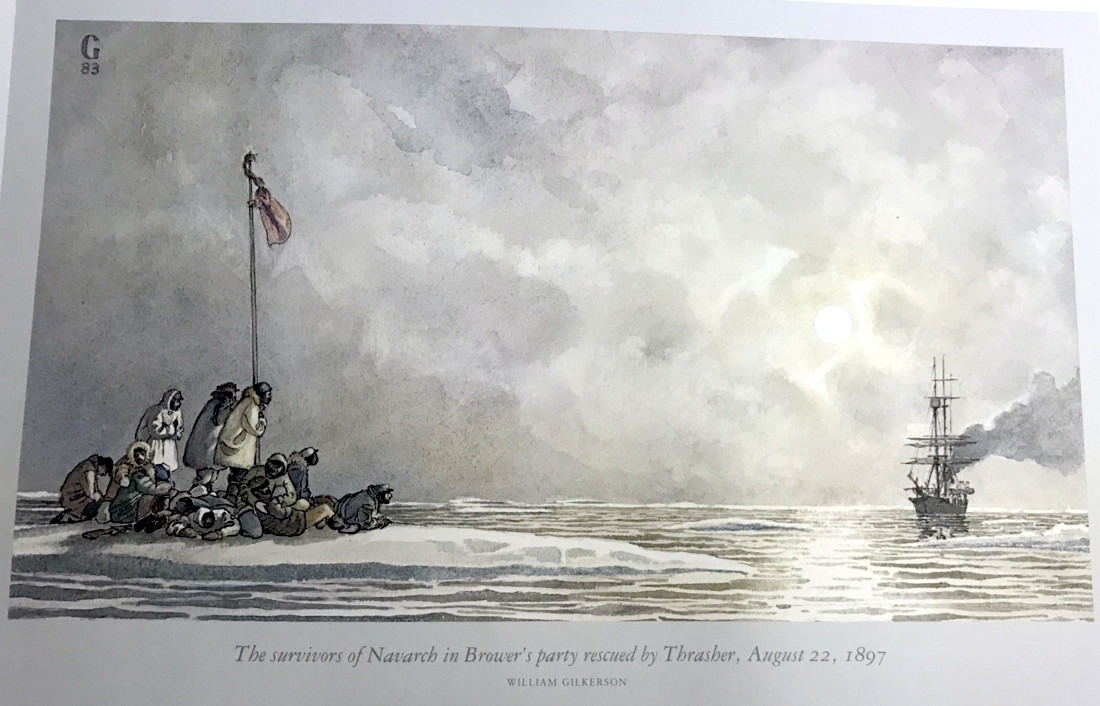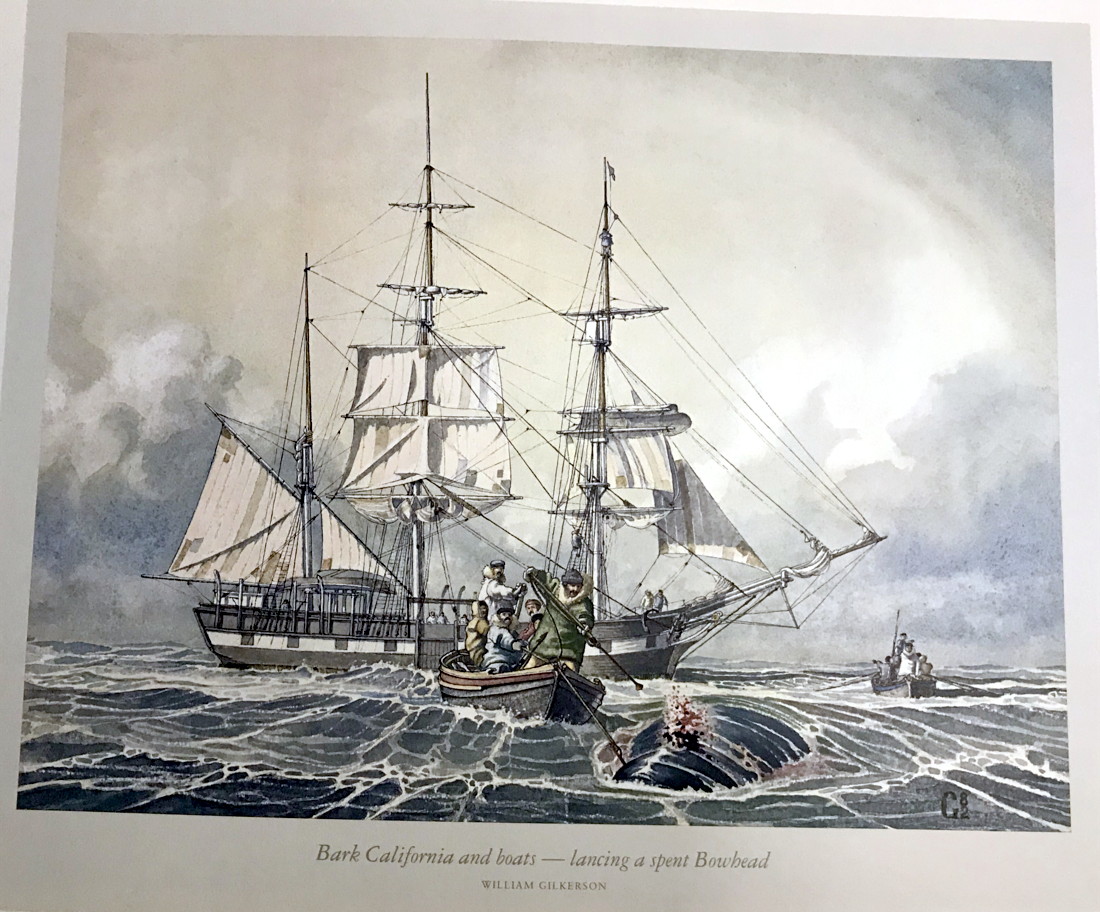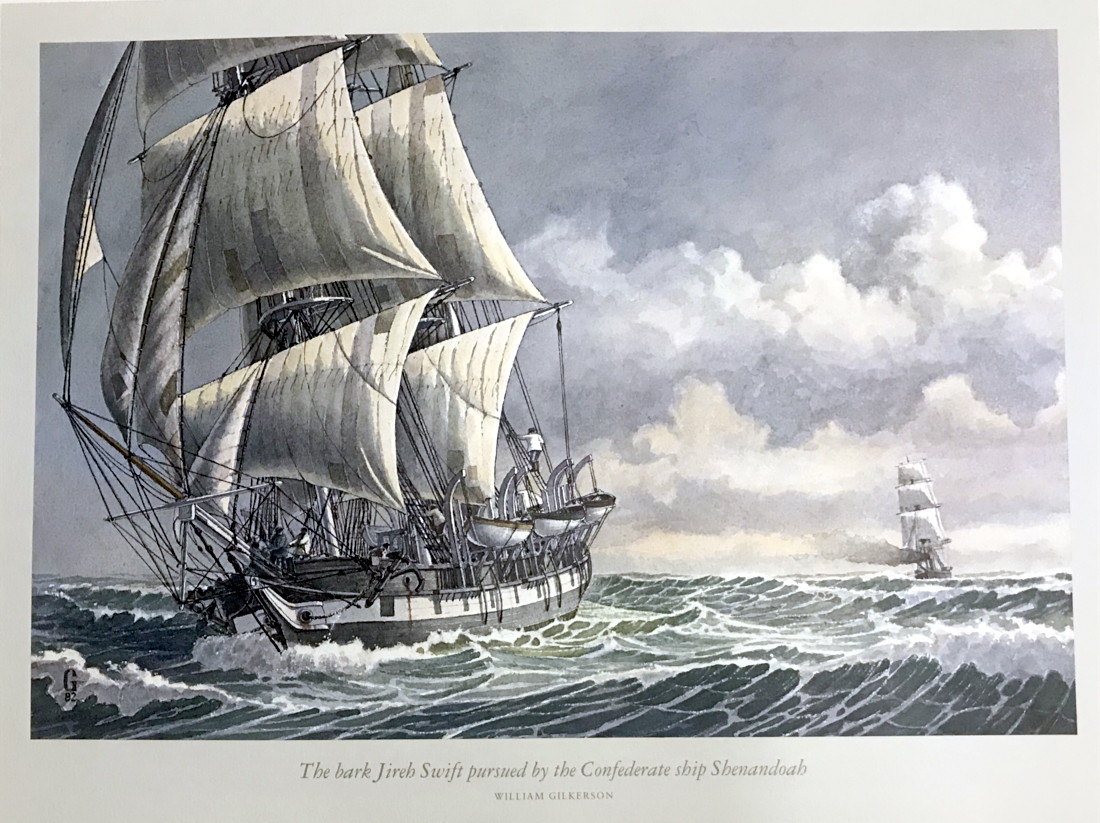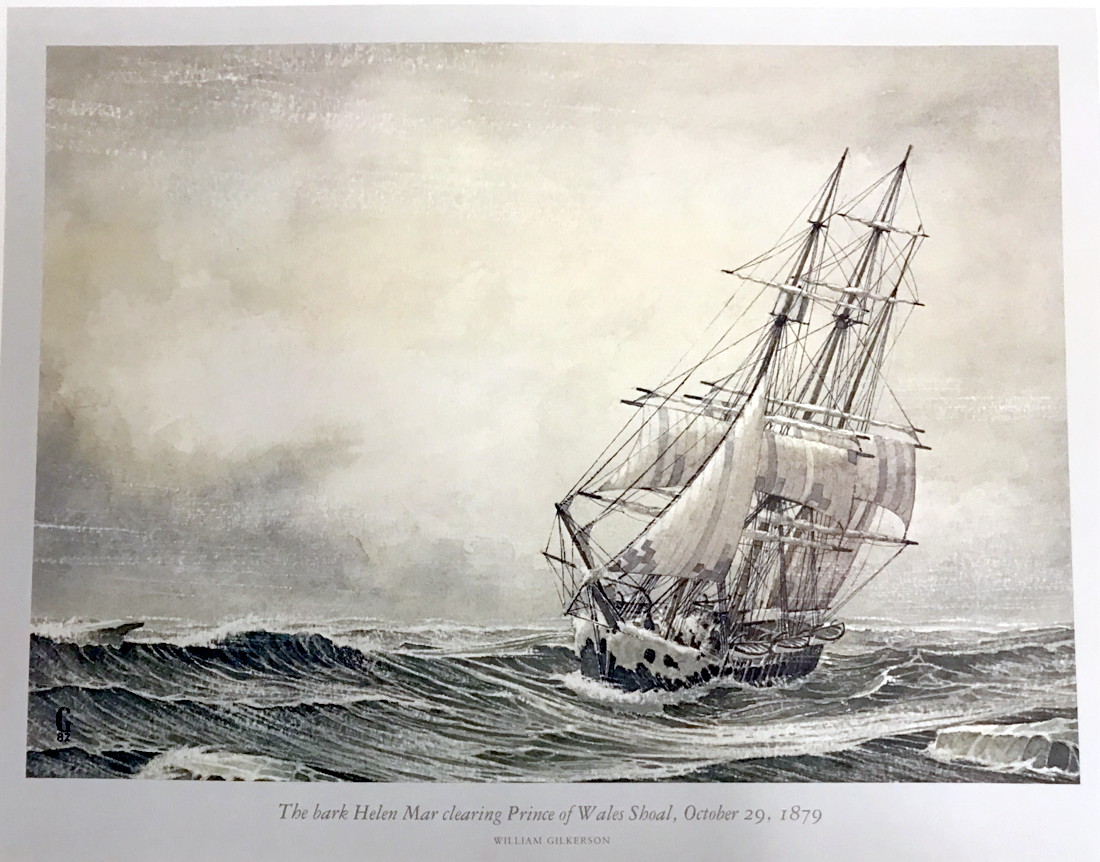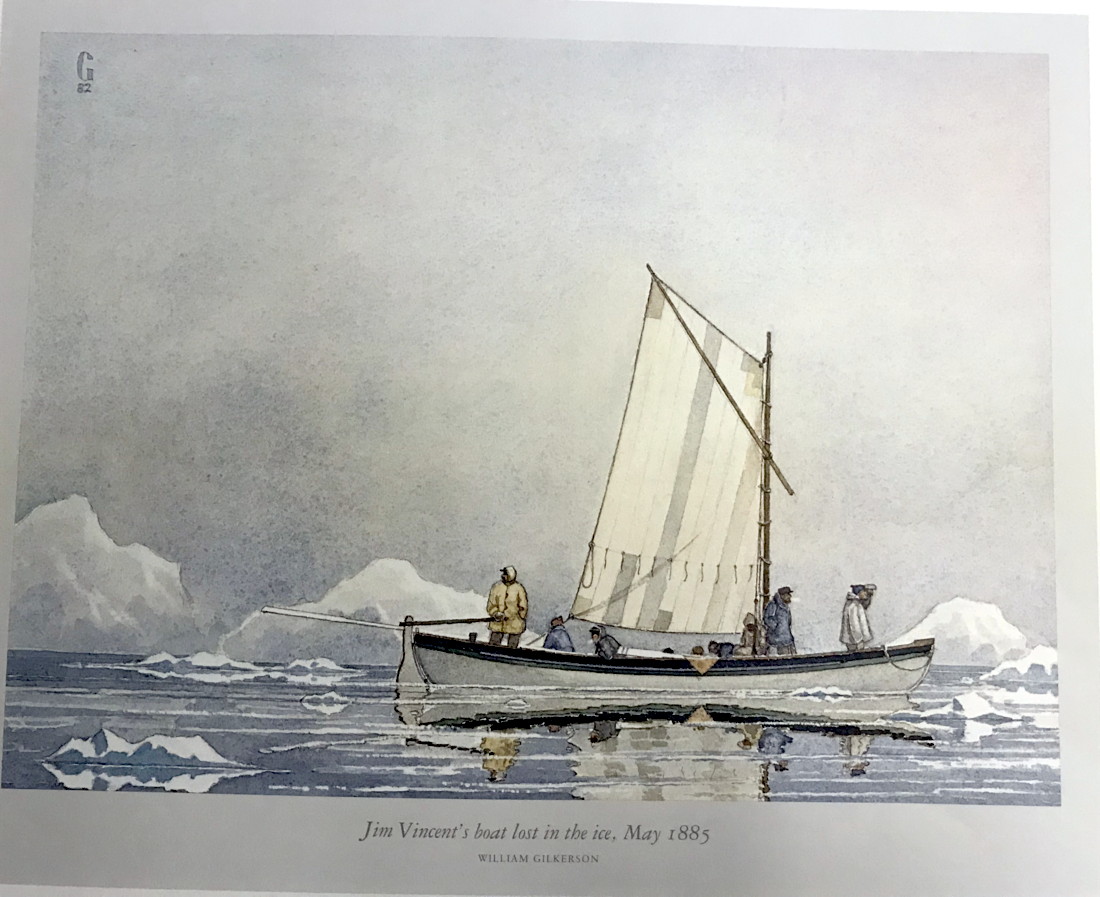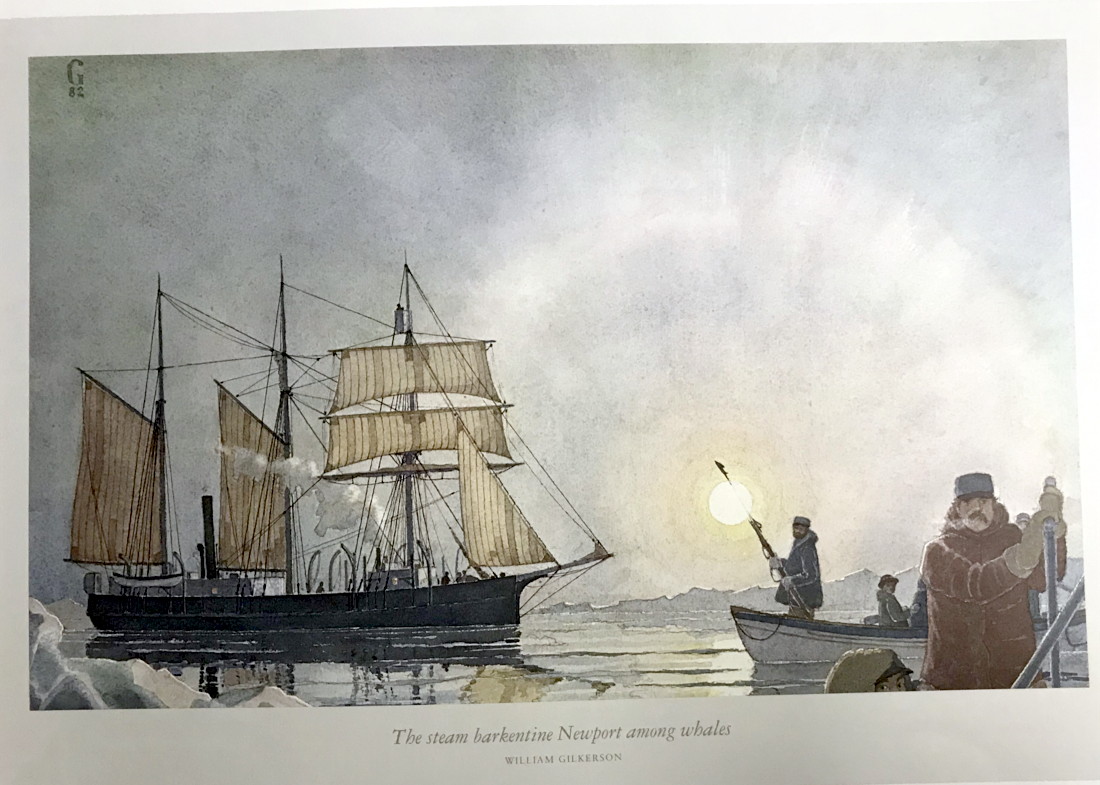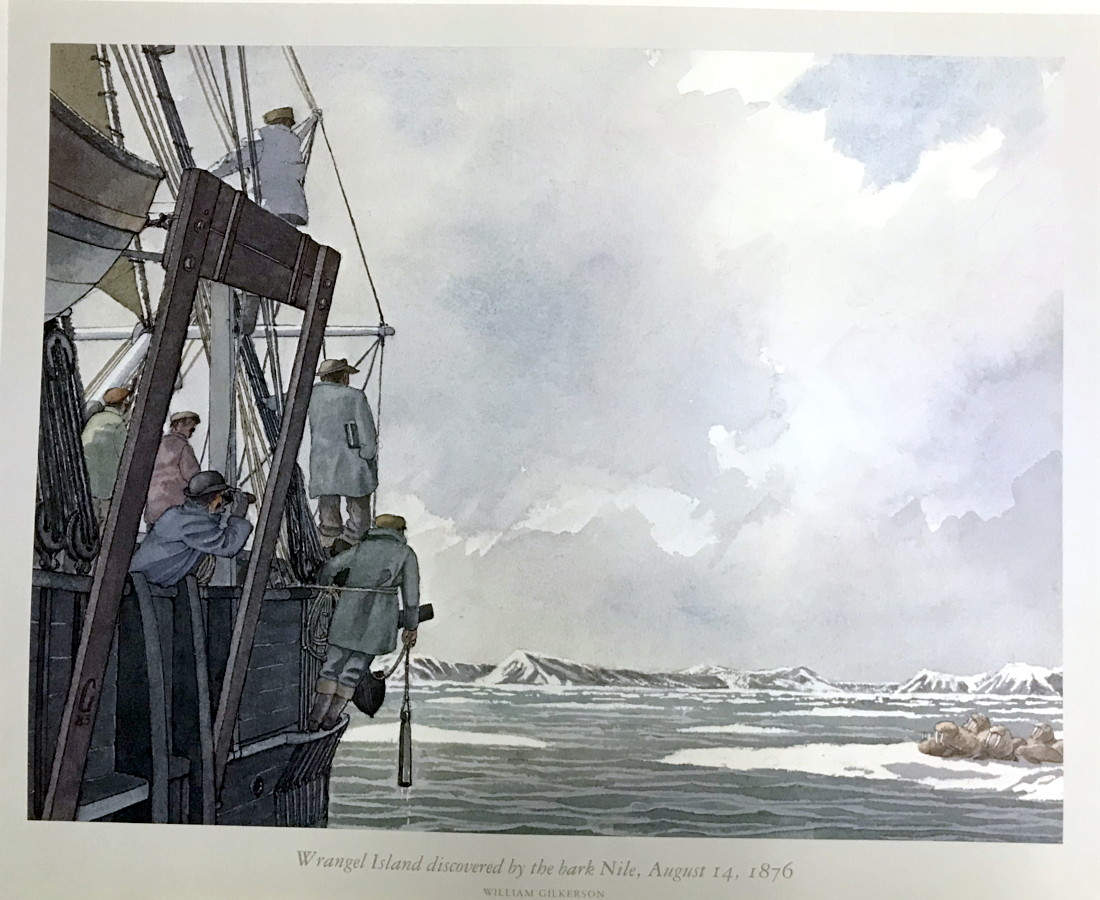 Price - $30.00 each
RETURN to forsale list.