Item NART6 - Ship Oil Painting on Pearl Oyster Shell. 19th Century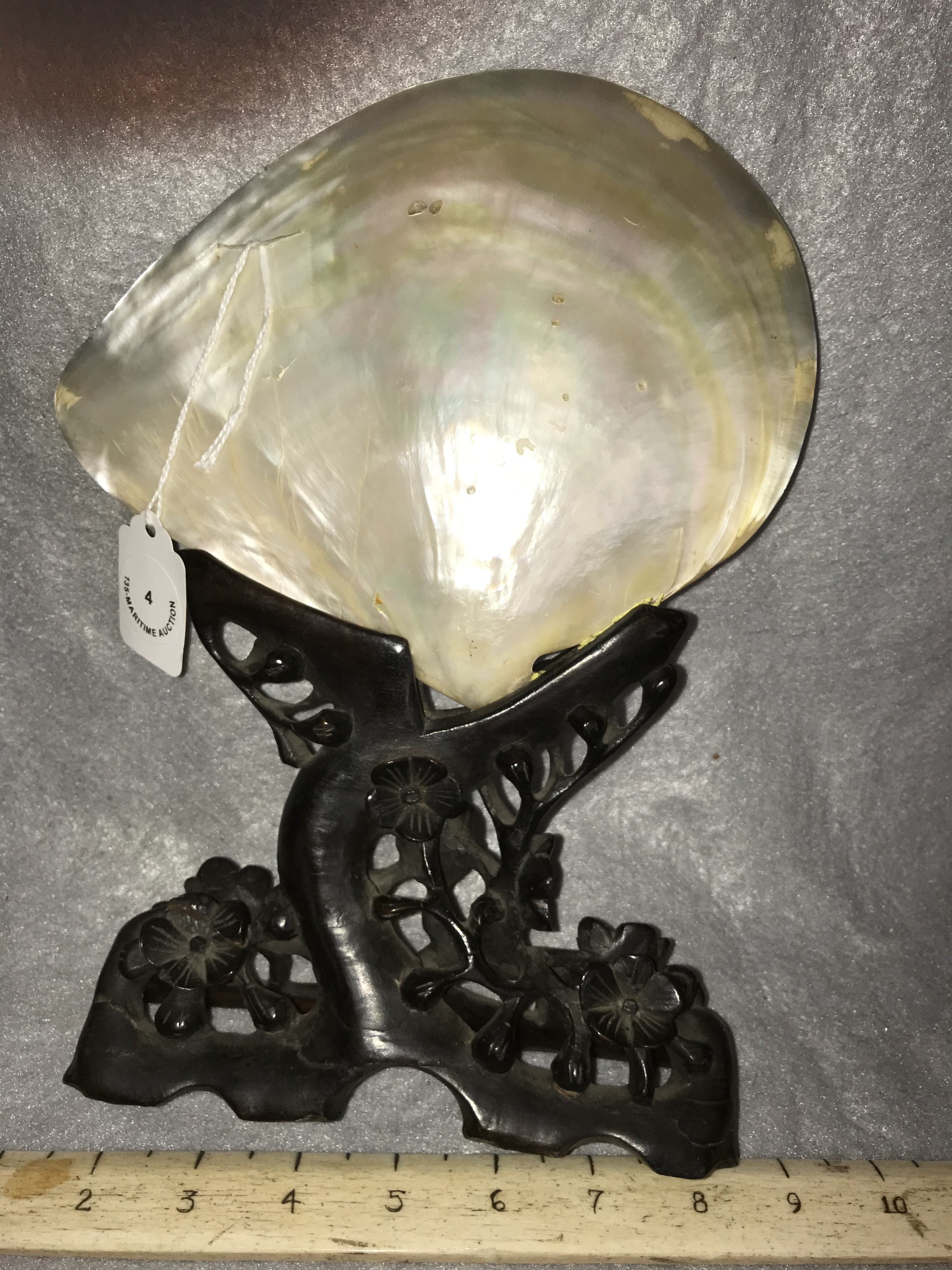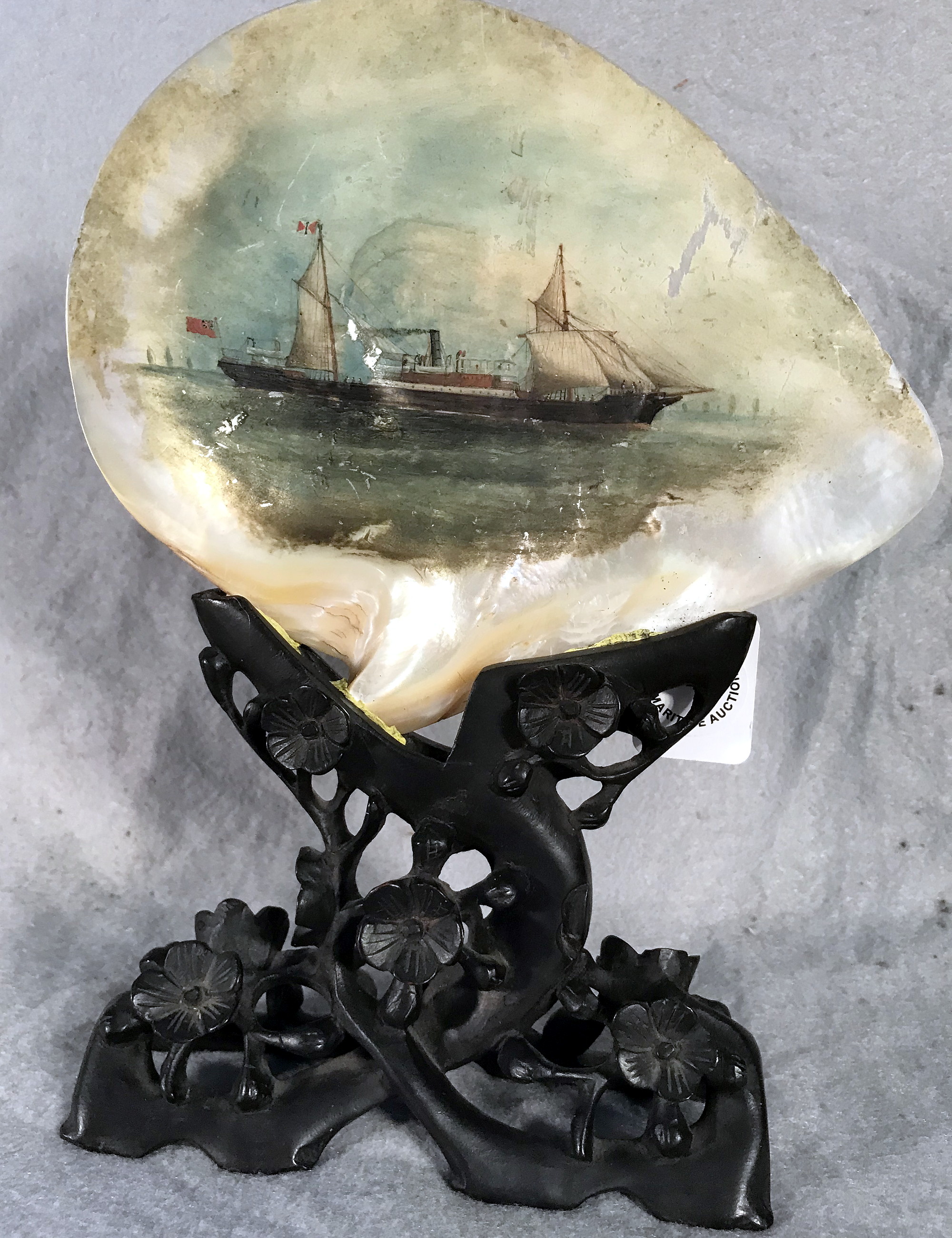 This rare original oil painting was done on the nacre of a pearl oyster shell. The ship type is that of a steam brig having propeller propulsion in addition to the sail rig of a brigantine. The ship shows the bow of a clipper type ship and is flying a British ensign from the taffrail. What is probably a company flag flies from the mizzen mast. The ship is underway in a fairly flat sea with numerous other vessels in the distant back ground. The mizzen mast supports a gaff rigged sail, and a stay sail The foremast supports another gaff rigged for and aft sail, plus a square rigged main sail with at least two jibs flying. Three life boats can be seen on deck, with several figures fore and aft. The superstructure has a lower deck with portholes and an upper deck with more portholes. A sun canopy shields the top deck ahead of a pair of ventilators. This British ship probably carries both freight and passengers and could be in the China trade. The ship is of the type used in the last 1/2 of the nineteenth century. The painting does not appear to be signed, but is likely by a Chinese artist. There are scrapes and chips in the paint, but this is an uncommon China Trade painting on an unusual "canvas". It is mounted on an ornate ebonized carved stand. Likely Chinese. The vessel is distinctive, and with research can probably be identified.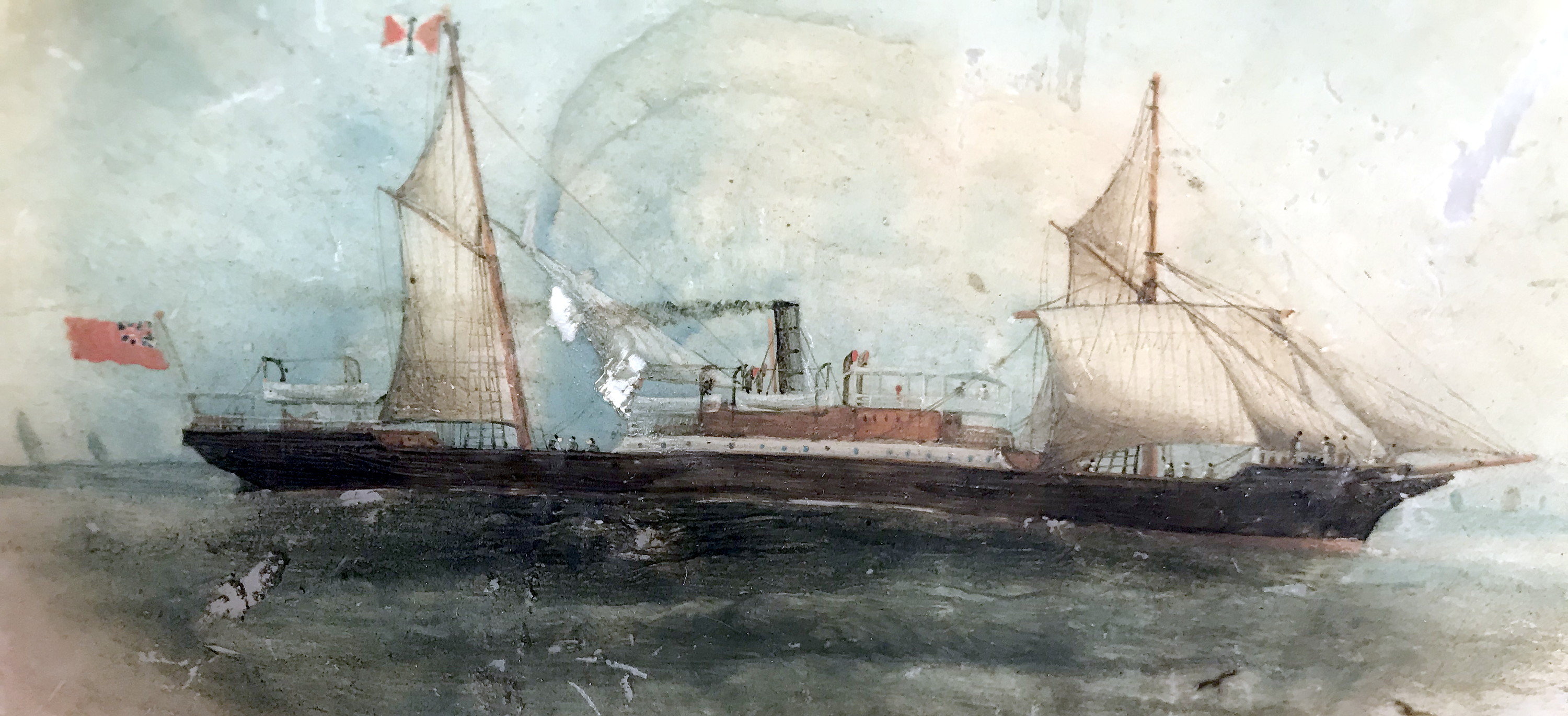 Price - $500.00
RETURN to forsale list.