Item P31 -
Stanley No. 194 Fibre Board Beveler Plane.
This little plane was produced during Stanley's infatuation with the fibre board craze of the 1940s and 50s. It is meant to chamfer or bevel fiber board to a 3/8" depth. This example is in perfect condition, with all finishes and the adjustable fence. It is just 8 ½ inches long. No blades come with the plane, but they are available from Stanley parts dealers. Fine.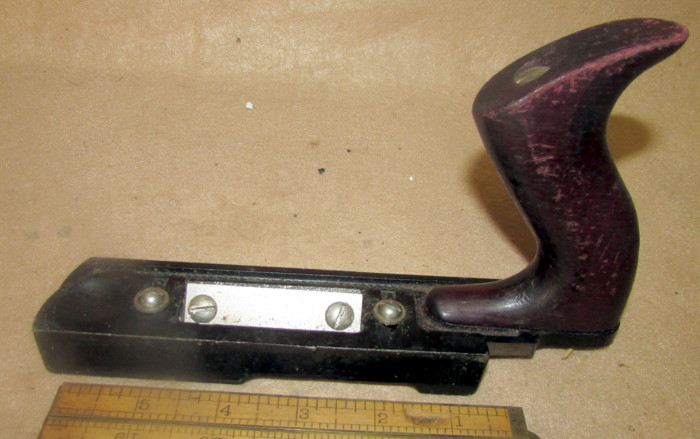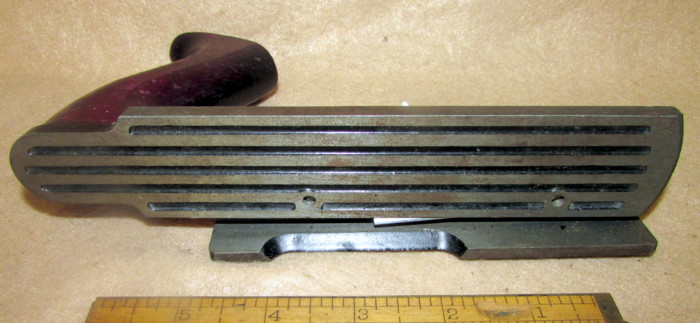 Price -
$60.00
RETURN to forsale list.
---