Item R11 - Hand Crafted Ebony Marking Gage.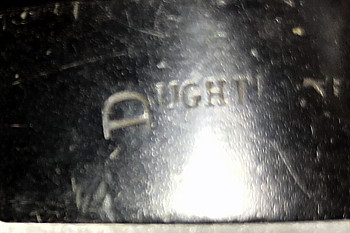 This fine-grained ebony simple marking gage has a stem that 7 inches long and 5/8 inches square. A simple old finish nail provides a marking point that can be adjusted. There is some usage wear to one edge of the front of the stem, and a small chip at an upper corner. It is not graduated. The fence is ¾ inch thick and is oblong, with a width of 2 ½ inches and a depth of 1 ¾ inches. There is a shapely brass thumb screw to fix the fence against the stem, The stem is protected by and artfully shaped ebony shoe. The gage is marked at two places with a stylish stamp, "D (on its side) ught". Undoubtedly this was the owner/maker who had a great designer eye. It is a gem. Good+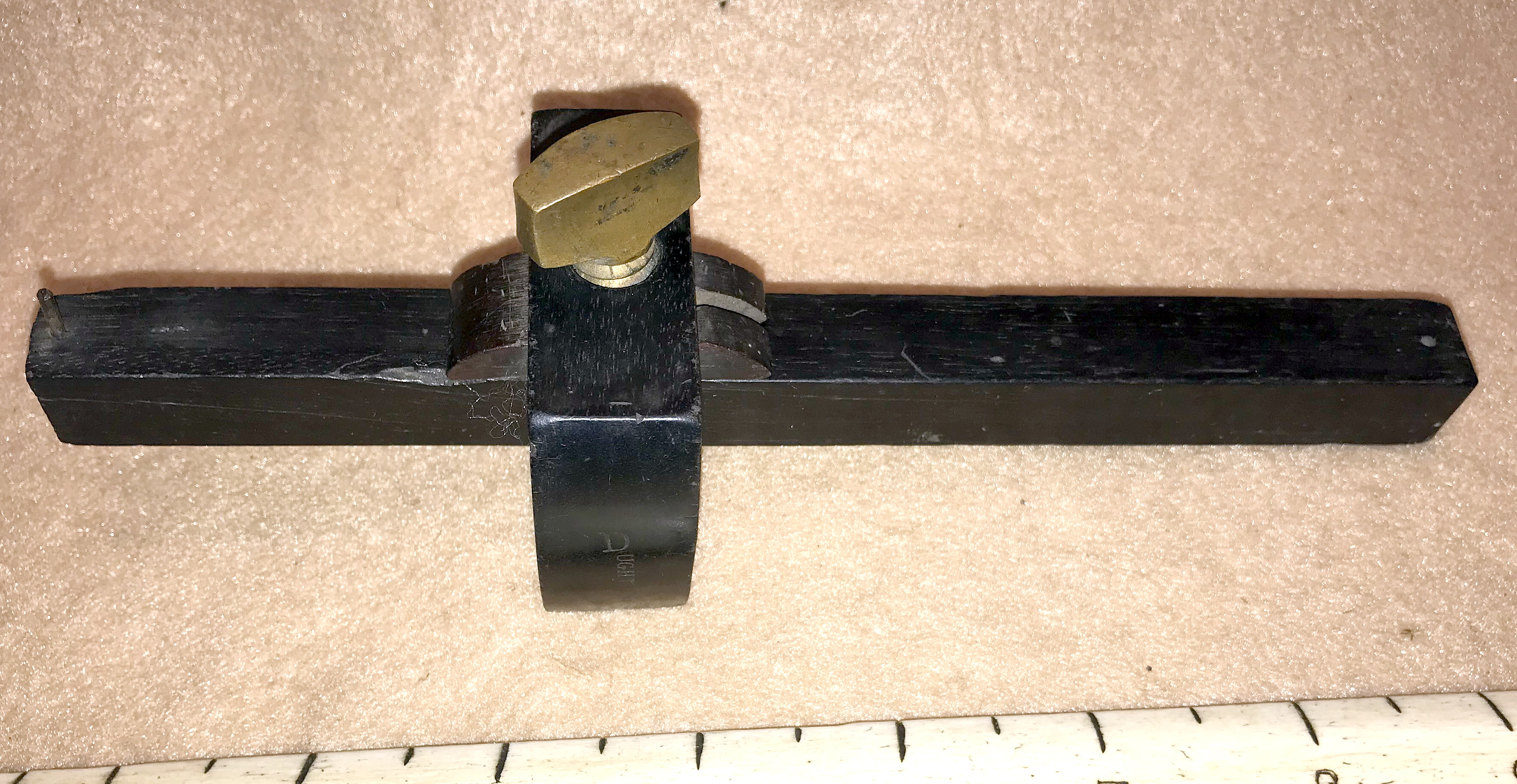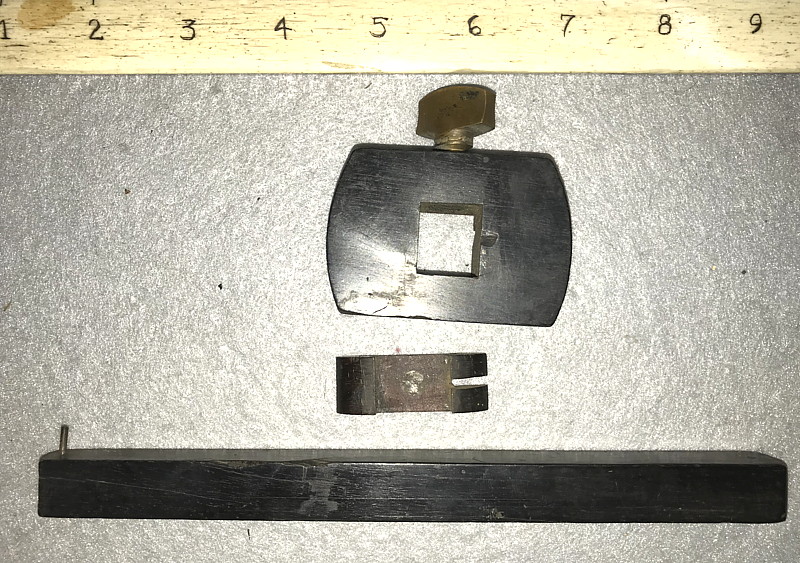 Price - $30.00
RETURN to forsale list.