Item R11 -
Stanley No. 78 (Unmarked) Rosewood Mortise gage.
Less common than the No. 77 Mortise gage, this Stanley number differs in that the rosewood stem is fitted only with mortise points (no marking pin on the top of the stem), and that the rear mortise point is screw adjusted with an exterior brass slide. This example is an older one, made before the 1872 patent, and has no shoe, a pair of vertical brass wear plates on the face of the fence, and a decorative brass washer under the fixing thumb screw of the fence. This has good mortise pins, and some slight wear on the edges. It is Good+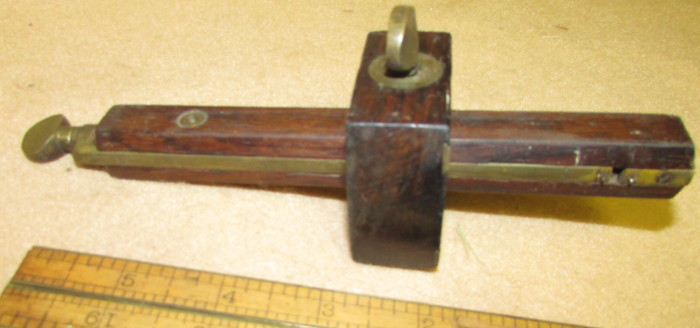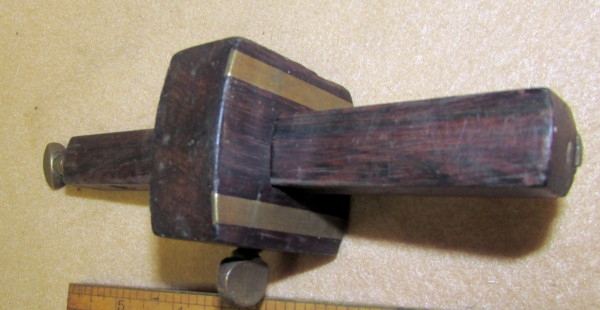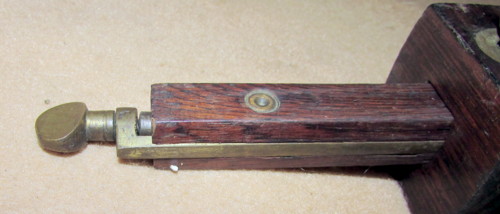 Price - $55.00
RETURN to forsale list.