Item R7 - Stanley No, 77 Rosewood Mortise Gage.
A most popular mortise gage, this one as an adjustable second point to scribe mortise widths on layout, and well as a single point of the opposite side of the stem to serve as a simple marking gage. This one could use a bit of wax polish and will shine right up. It has the signature Stanley brass moustache wear plate, and shoe, but like many it is not marked with the Stanley name. Fine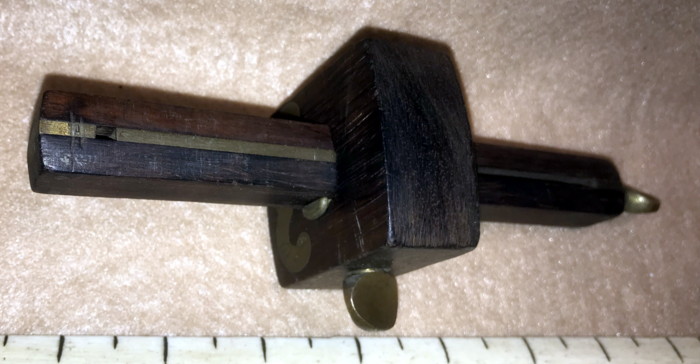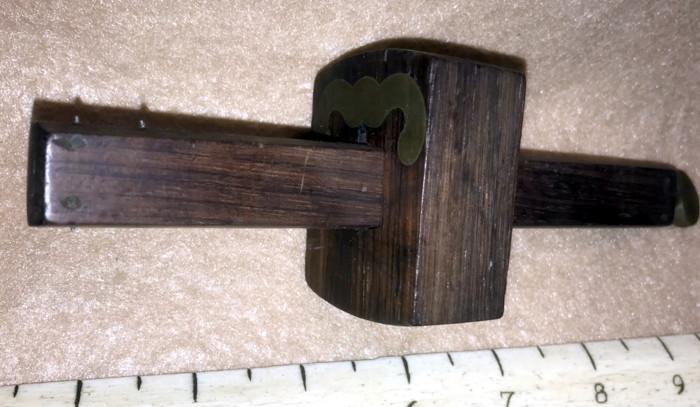 Price - $60.00

RETURN to forsale list.