Item RB12 - Miniature Silver Carpenter's Square in 18th Century Style
This small silver square has legs that are just 2 ¼ inches long, and are finished in the ogee style typical of period 18th Century style. The legs of the square are decorated with chaising on both sides, and are graduated on one side into eighths. A hanging hook has been added to the outside angle, indicating that it is a Masonic symbol, to be worn in a ceremonial fashion. Yet it would also make a nice pendent for the woman in a tool collector's life. Fine.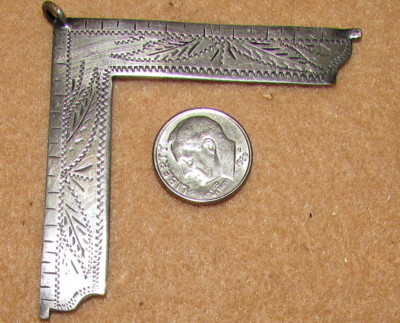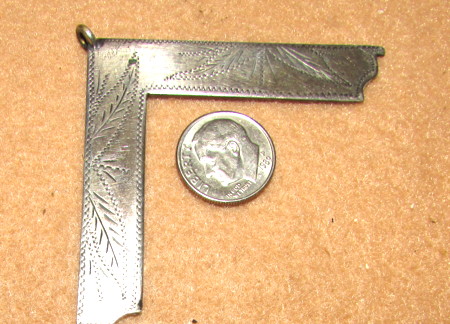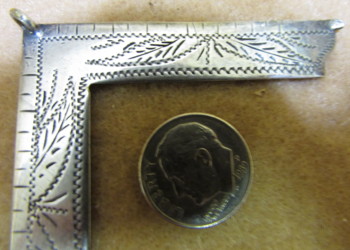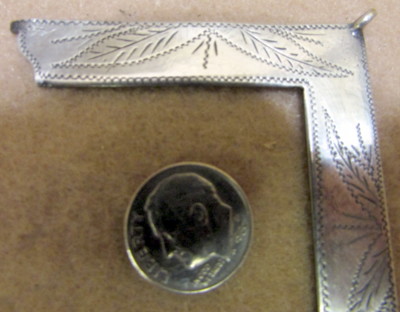 Price -$120.00
RETURN to forsale list.