Item RB14 -
Five Small Drafting Squares.
This group of smaller wooden drafting squares can be used alone or in combinations to produce a varieties of angled edges for drafting purposes. The group contains squares with bases ranging from 1 ¾ to 3 inches, and heights from 5 ½ to nearly 8 inches. All are of maghogany, but vary in color. Three were made with hanging holes. One is slightly cupped, and another has a small check through the hang hole. Good+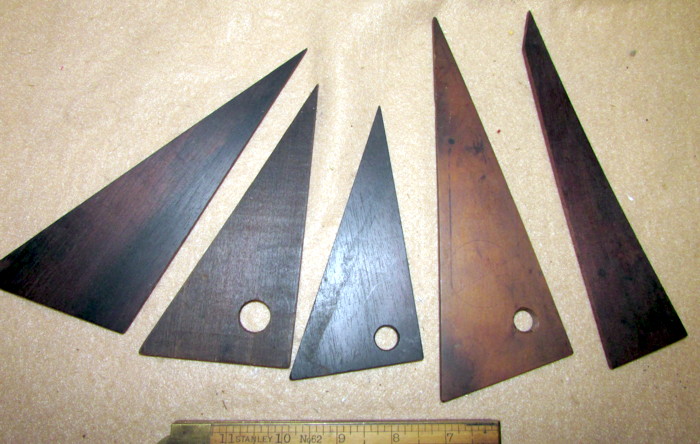 Price - $10.00
RETURN to forsale list.