Item RB3 - Stanley No. 21 Combination Square.
This combination square featured a slotted blade that made the head captive to it, and mostly eliminated the problem of a missing blade or head. This example is in the scarce 9" size (it came in 6, 9, and 12" sizes). An early one, it is marked with the 1911 patent date and SW mark. This 9" size did not have the scratch awl and level bubble of the 12" size. It is without finish, but is generally clean, with a few tarnish spots, but no rust or pitting. The graduations are easy to read. Good+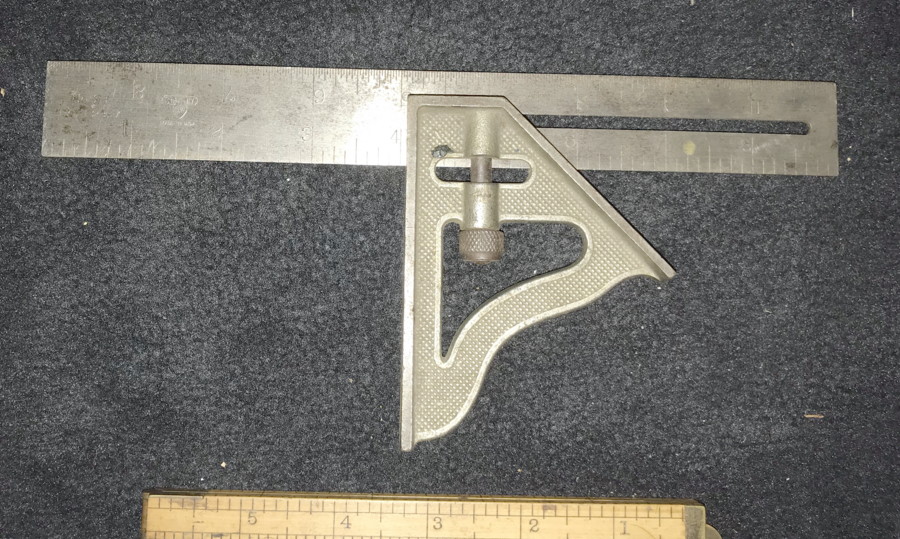 Price -
$15.00
RETURN to forsale list.