Item RB4 - Lufkin 12" Combo Square with Protractor Head.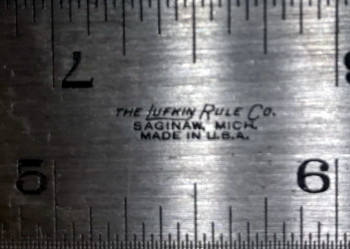 This 12 inch rule and protractor head combination are in top shape, with a near perfect rule (No. 4 graduations) . The protractor head has all of its original Lufkin olive green finish and works smoothly. It is a nice set. Fine.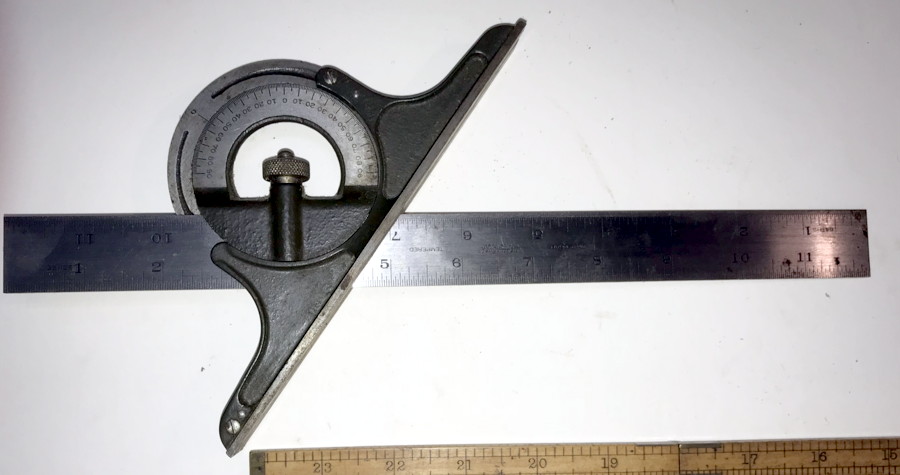 Price - $35.00
RETURN to forsale list.