Item SUR11 -
Five
Early Surveyors' Compass Rose Drawings
.
This velum panel contains pen and ink drawings of the compass cards of five early American survey instrument makers. Each maker is listed with dates, and an example of each card is shown. The drawings range from 4 to 6 in diameter and are arranged on a piece of velum that is 15" x 18" and is suitable for framing. The makers include:. Fine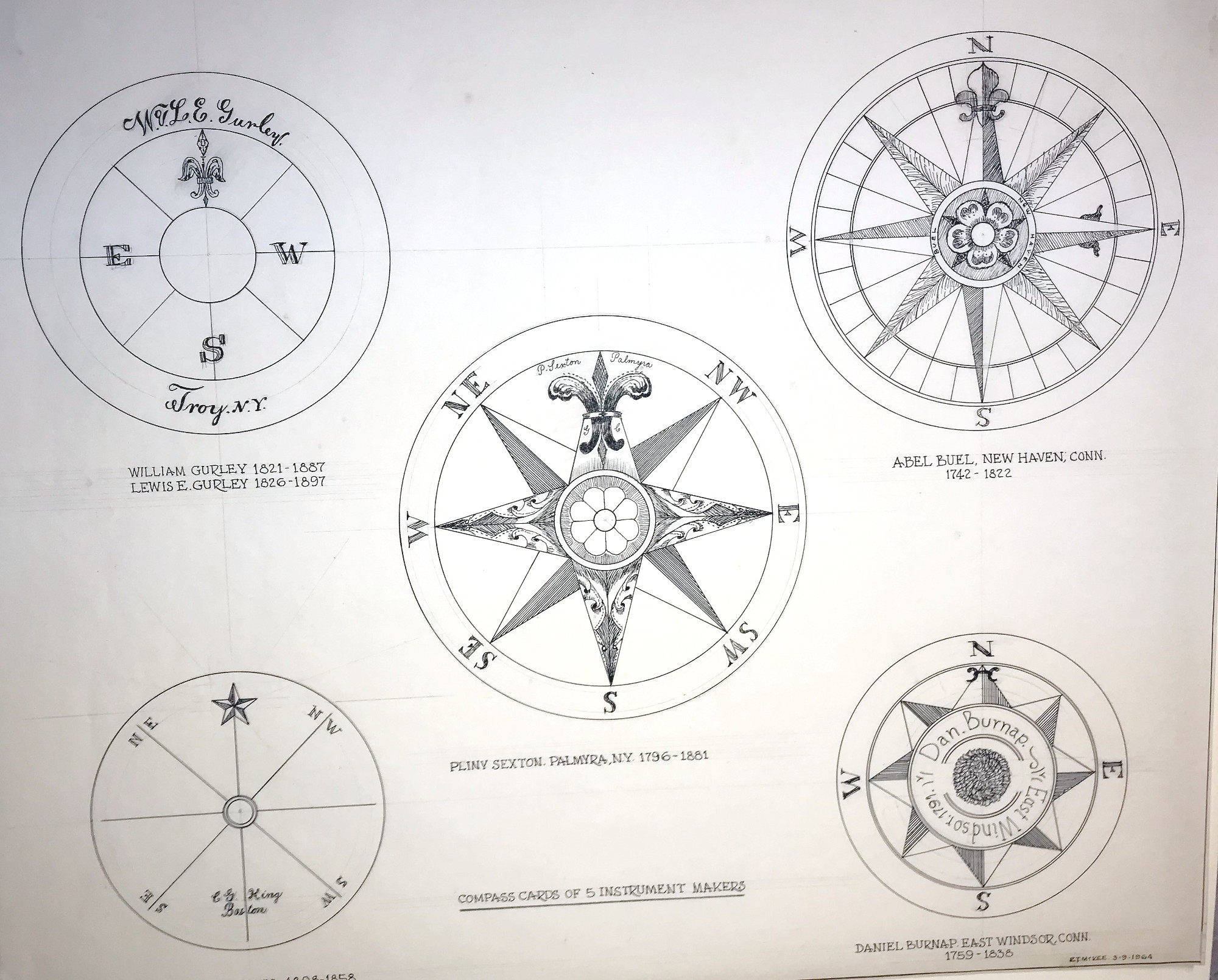 William Gurley, 1821-1887 and Lewis E. Gurley, 1826-1897 C. G. King, Boston, Mass. 1808 -1858
Pliny Sexton, Palmyra, NY. 1796-1881 Abel Buel, New Haven, Conn. 1742 – 18
Daniel Burnap, East Windsor, Conn. 1759- 1838
This is not a print, but an original pen and ink drawing, signed by E. T. McKee, 3-9-1964. This is in Fine Condition.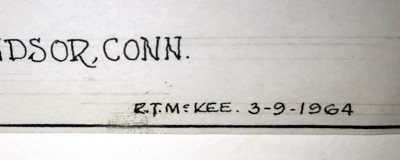 Price - $275.00
RETURN to forsale list.