Item SUR3 - Engineer's Surveying Chain. 100 Feet.
Not the typical Gunter's Chain of 66 feet, this is the longer "Engineer's Chain that is 100 feet long. Marked by Stanley of London on the brass swiveled end handles, this one has links about 10 ˝ inches long, including three flat forged chain links between the rods. The total length of the chain is 100 feet. It is marked every ten feet with distinctive brass tags. In excellent condition without rust or corrosion this has much of the original black japanned finish on the links. The brass elements have not been polished. It is a collector's item. Fine.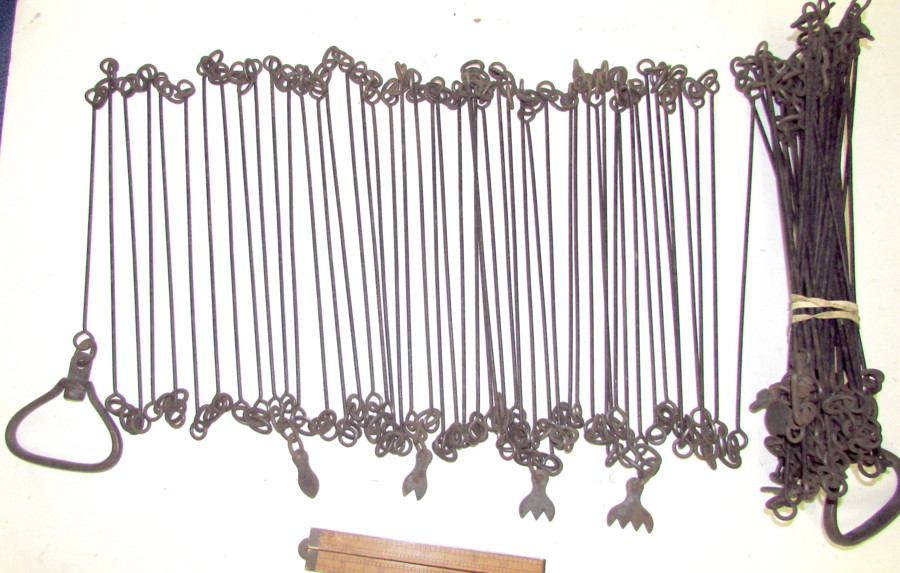 Price - $275.00
RETURN to forsale list.