Item WP16 - John M Taber (New Bedford). Jack Rabbet Plane.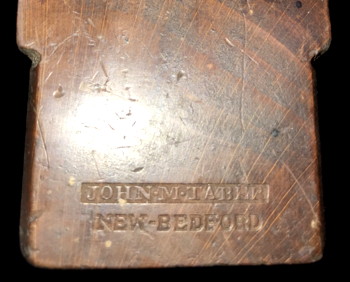 Another John M. Taber (C Mark) of the same vintage as the plow plane on this list (WP2). This one is a shipbuilders Rabbet plane (also sometimes known as a "Jack Rabbet Plane." It has a body that is 13 ½ inches long, 2 inches wide and is in the razee style with chamfers. The open tote is perfect. The wedge shows some mashing on an edge or two. The skew blade is 2 ½ inches wide. There are a couple of drilled, 3/16" holes drilled in one side (probably to fasten an external spur. Three similar holes in the bottom probably supported a temporary fence. None of them do harm. The proper spurs are mounted on each side. It is a nice user plane., needing only a quick cleaning. Good+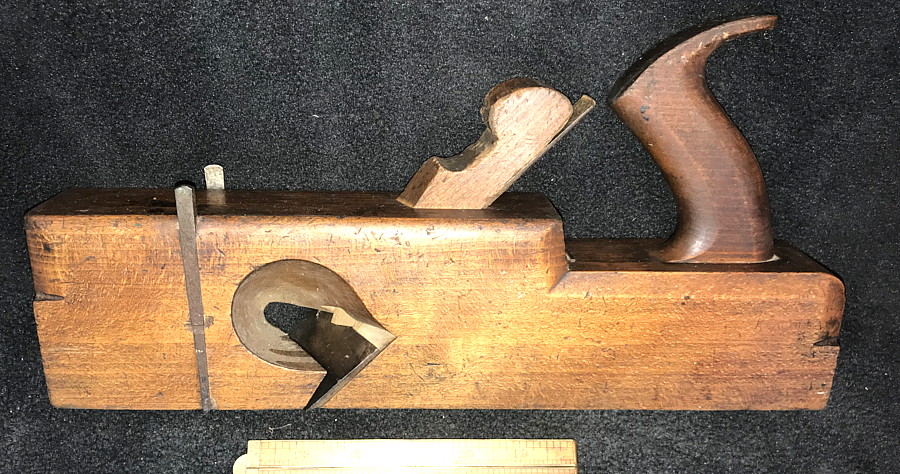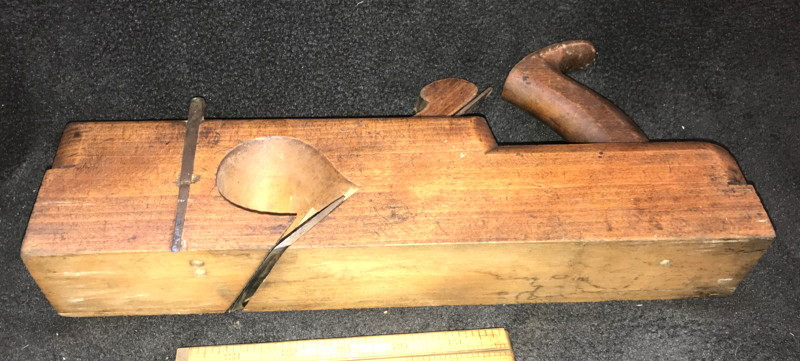 Price - $45.00
RETURN to forsale list.
---