Item WP4 - Coach Maker's Curved Rabbet Plane. Unmarked.
This diminutive plane (it is only 6 3/8 inches long) is made to cut rabbets as deep as 5/8 inch deep and 3/8 inch wide along curved surfaces. Its size and function would best fit the sort of fancy wood working done by makers of coaches and carriages in the 19th Century. The body of the plane is made of yellow birch, and it has narrow flat chamfers. The sharply skewed Moulson Bros. single blade is 1 ¾ inches wide. The shapely and perfect wedge is mahogany. There is a prophylactic brass screw on the right side into the toe ahead of the throat. This anticipates splitting of the wood in this vulnerable place. That splitting has not occurred. This is a wonderful plane. I've not seen another like it. Fine.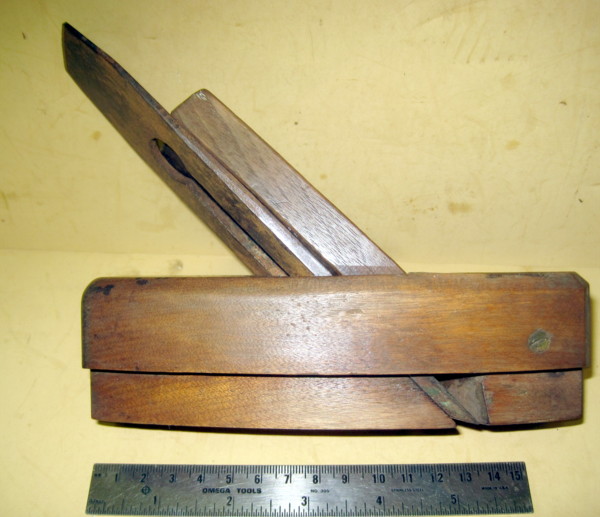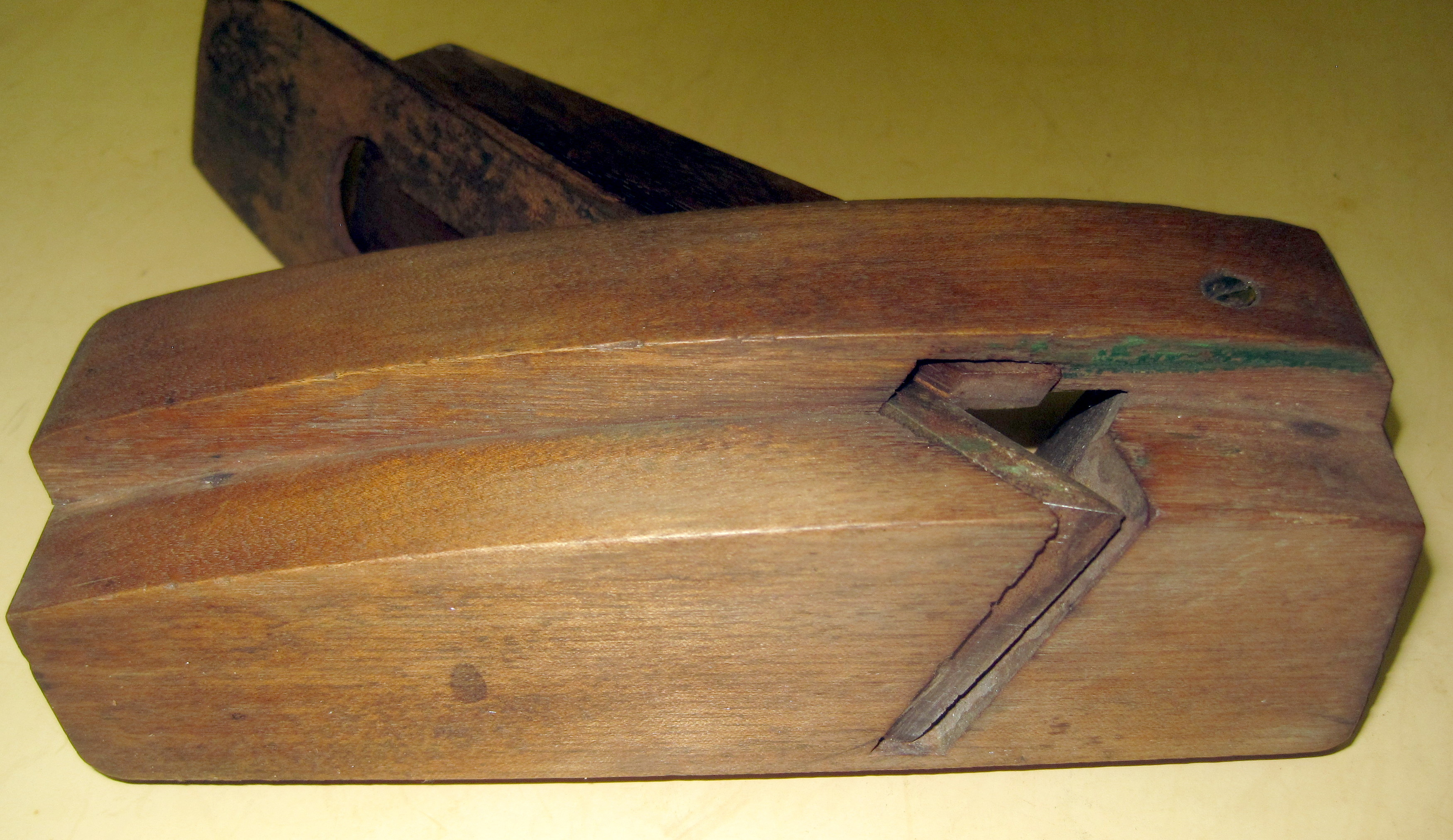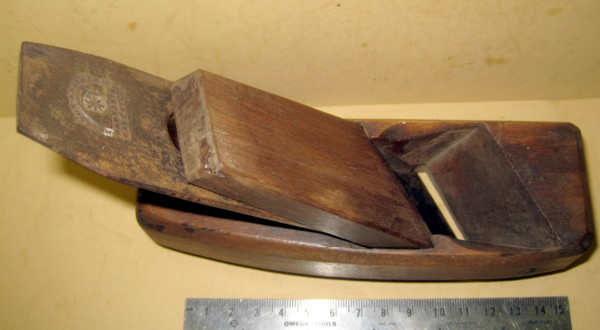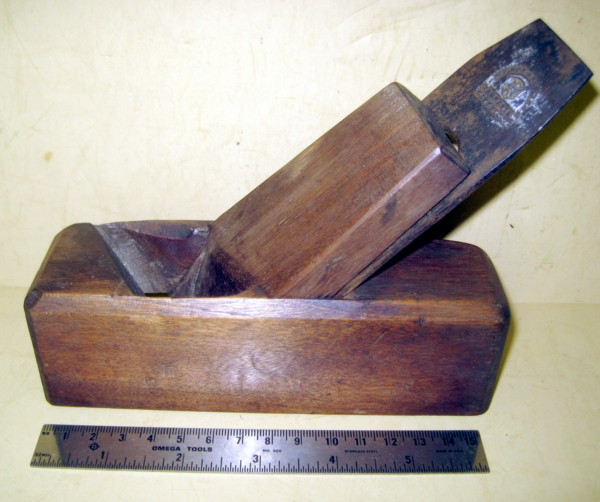 Price - $125.00
RETURN to forsale list.
---