Item B27 -
Doweling Auger Bits. 3 sizes, 3 makers.
Auger bits in doweling size – 3 – 4" long are tough to find. The three offered here represent three patent styles and makers. They includeaa 5/16" single twist l'Hommideau design with single spur, length to top of tang, 4", Made by James Swan; 7/16 Ransom Clark ("gedge") type bit, 3 ½" un-decipherable maker; and an 8/16 Russell Jennings double twist bit, by Russell Jennings 3 ¾". All are in usable condition. It is a nice little collection. Good+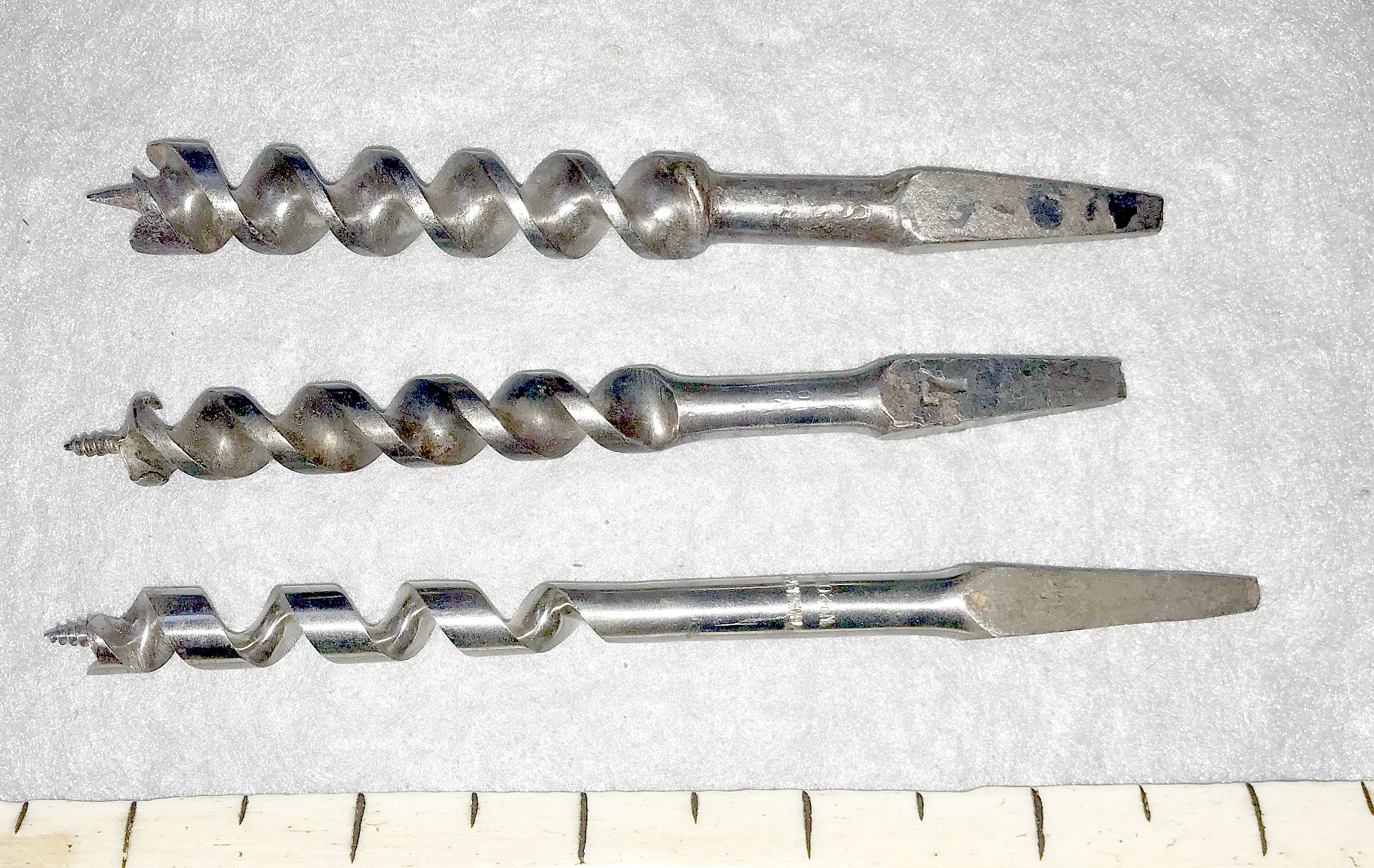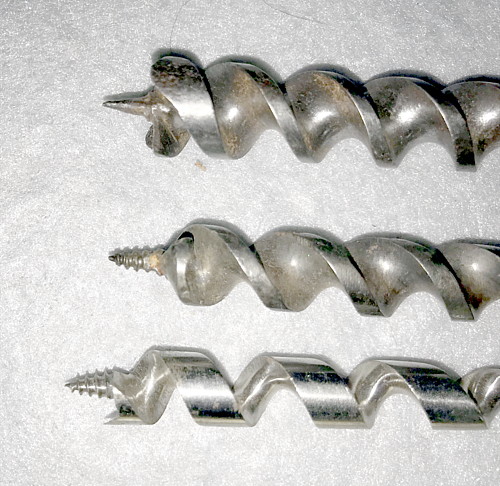 Price - $40.00
RETURN to forsale list.