Item B28 - Morse Twist Drill Co. No. 10 Jeweler's Drill Stand.
While the Morse Twist Drill is well known for both its patented folding and rotating cover drill stands, the small wooden No. 10 Jeweler's drill stand is seldom found or seen. This is a handsome small stand, circular in shape and unique in design. The mahogany stand is only 3 ¼ inches diameter at the base and is decoratively turned, and reduced into diameter to 2 ½ inches at the lift off top. Inside there are spaces for 36 small drill bits – sizes 30 (1/8) to no. 65 (wire drill gage) bits. This example still contains 21 original bits. The center of the drill platform is marked "Morse's / Patent /Twist Drills" and each hole is stamped with the proper drill number. It is an exceptionally striking "and rare" drill stand. Fine.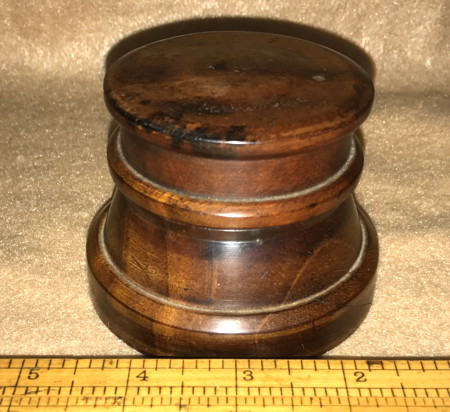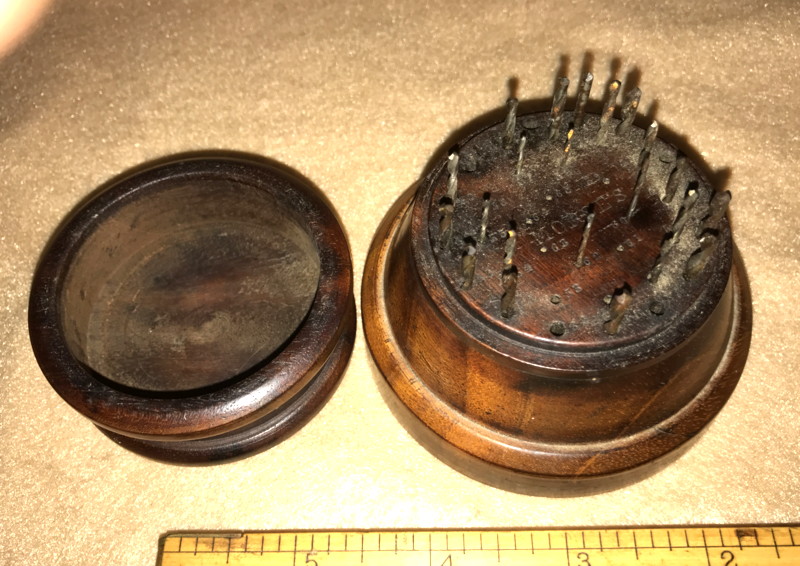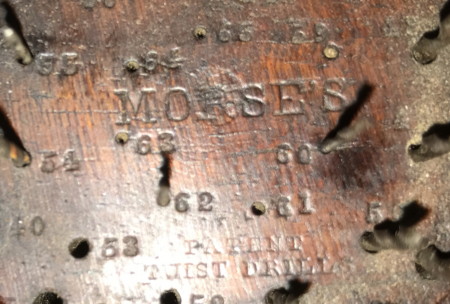 Price - $100.00
RETURN to forsale list.