Item B28 - Stanley No. 49 Adjustable Bit Gage.
This simple gage clamps any size auger to limit the depth of a hole to be drilled. It is especially useful to use when boring a series of holes in dowel joinery, or when boring closely spaced holes that will be chopped out to create a blind mortise. This one dates from the 1940s when nickel shortages caused this model to be japanned, rather than with nickel plating. Most of the japanning remains, and it is in its original box that is faded, but otherwise in Fine condition. IOB Good+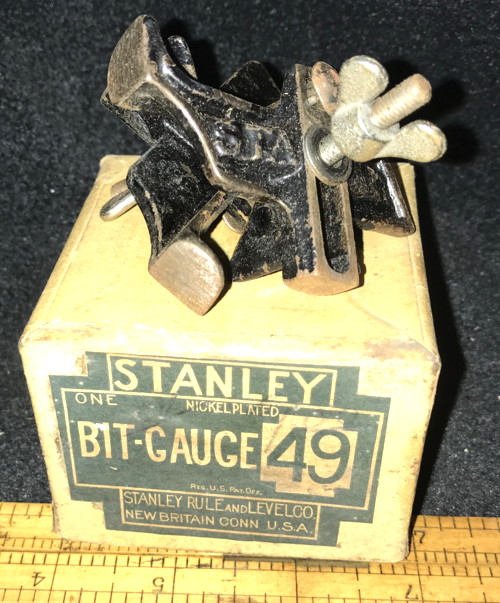 Price - $20.00
RETURN to forsale list.