B4 - Millers Falls No. 732A "Holdall" Ratchet Bit Brace.
This ca. 1960 quality brace has an extra heavy frame and a chuck that will securely hold any style of auger bit. This is the favored 10" sweep, and has all of its shiny nickle finish on the frame and chuck and most of shiny finish on the handles. It is a good brace for large jobs. Fine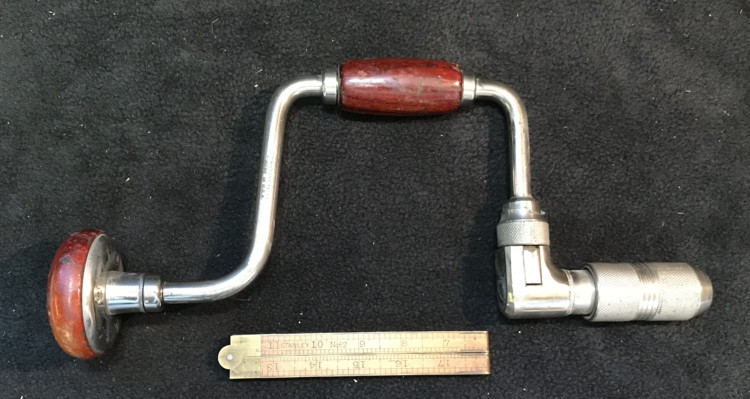 Price - $40.00


RETURN to forsale list.