Item B5 - Stanley No. 813 Y Ratchet Bit Brace.
A very clean and shiny brace, this is in the 8" sweep (smallest size for this model) and has the heavy duty chuck usually associated with the 813G. It has rosewood handles and is a clean and smooth working premium brace. Fine.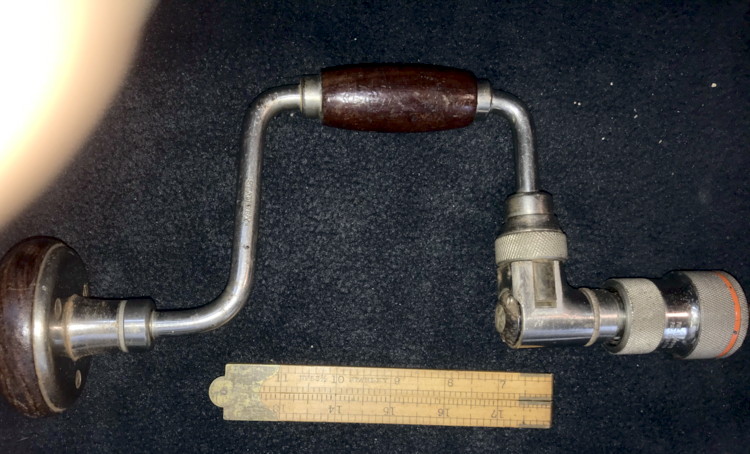 Price - $60.00
RETURN to forsale list.