Item B7- Yankee No. 2101A Ratchet Bit Brace.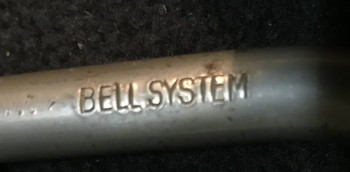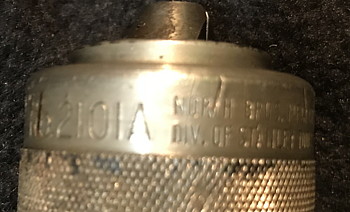 This smooth working brace was made by North Bros, in Philadelphia after Stanley acquired North Bros 1946, but before the brace manufacture moved to New Britain, Ct about 1953. It is marked with the North Bros name, but also "Div. Of Stanley Tools. The 10" sweep brace has black composition handles, and nearly all of its original nickel finish. This is a little dull, but will polish right up. There are a couple of scratches and some dirt on the chuck shell that should clean easily. The ratchet mechanism is smooth and turns, sounding like a quality watch ticking. Easily Good+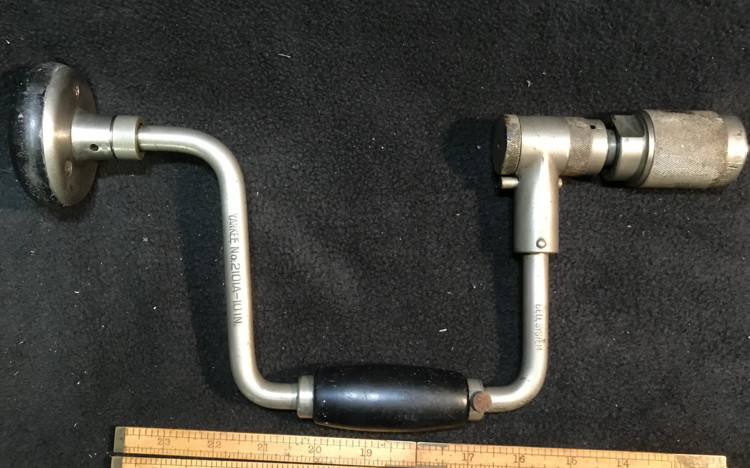 Price - $60.00
RETURN to forsale list.