Item B7- Stanley No. 923 Ratchet Bit Brace.
This was Stanley's most popular premium grade brace, having parallel spring loaded jaws that will hold any style auger bitóround, hex, tapered and taper square tanged. The handles are rosewood. This example has very shiny nickel plating that has a little storage rust around the edges, and solid handle. It is a solid good looking brace with a smoothly working ratchet. Easily Good+.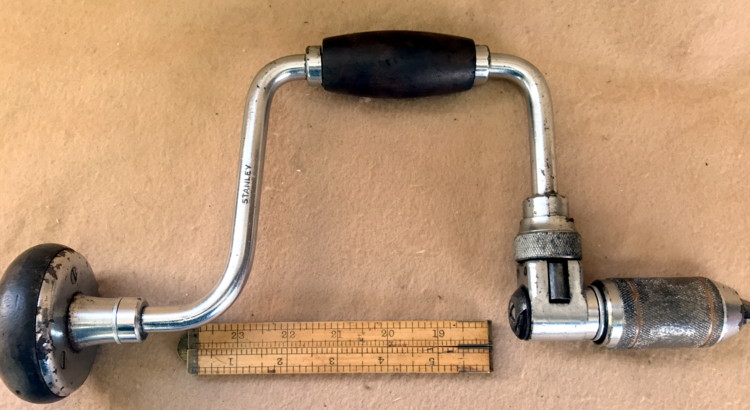 Price - $50.00
RETURN to forsale list.