Item B7- Stanley No. 813G Ratchet Bit Brace. 8" Sweep.
In nearly new condition and in a sweep that is a useful one—but hard to fine—this is a 1950s era quality Stanley brace. It has all of its original finishes, shiny and clean. It would be hard to find a nicer one. Fine.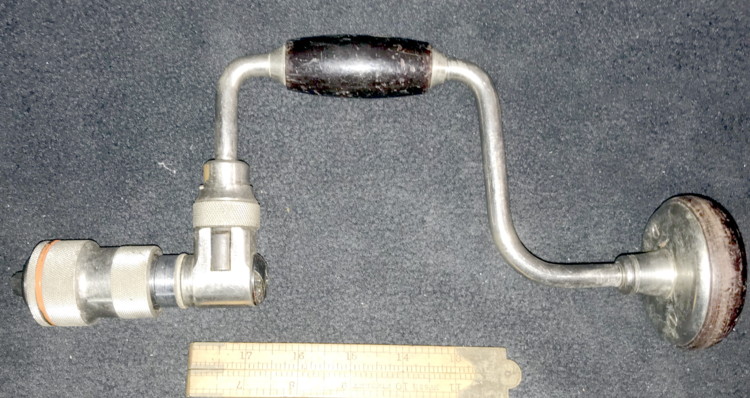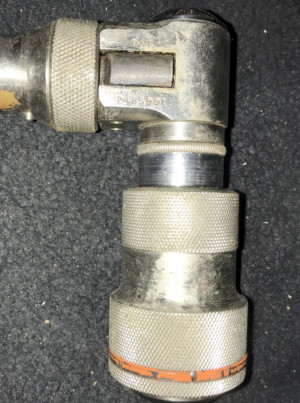 Price - $40.00
RETURN to forsale list.