Item BK9 - Brown & Sharpe Book –"Formulas in Gearing." Hard Bound, 3rd Edition. 1900.
This elegantly bound volume on solving problems in gearing is 83 pages long with tables, figures, and descriptions of the problems met with machining different types of gearing. The book is near pristine with tight, only lightly toned pages and a gleaming, gold embossed blue hard cover having beveled edges. It is fine and worthy of any Brown & Sharpe Collection. Fine.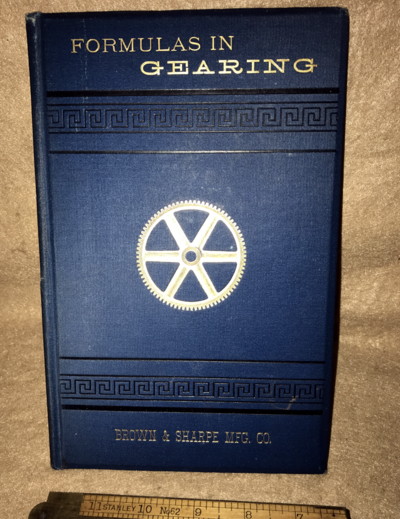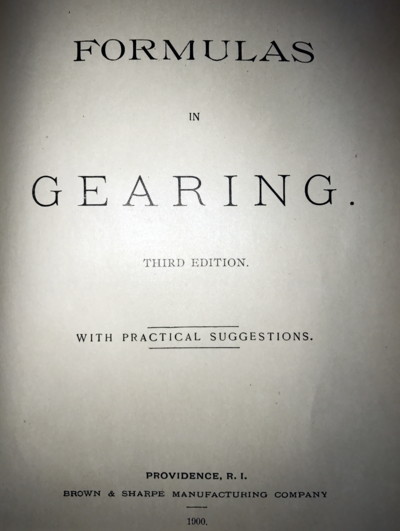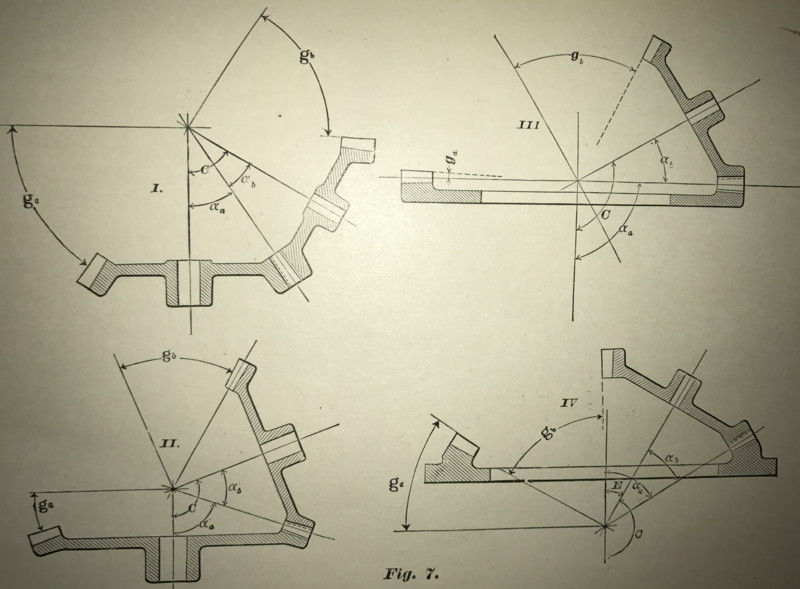 Price -
$20.00
RETURN to forsale list.