Item BP3 - Millers Falls No. 16G-C Adjustable Block Plane.

This is Millers Falls' emulation of the ever popular Stanley No. 9 ½ block plane. It has all of the same features – 6" sole length, eccentric mouth adjuster, lateral lever, blade bedded at 20o, but the blade adjuster is the more convenient knurled knob at the back, instead of the horizontal knurled ring. This one has nearly all of its original finishes and is without fault. Fine.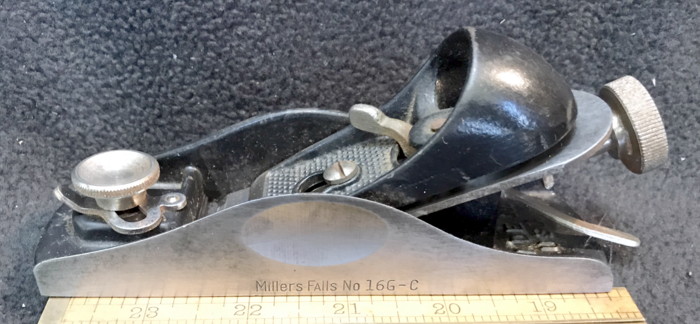 Price - $35.00
To Order email sushandel@msn.com
RETURN to forsale list.
---