Item C11 - Amory W. Crossman Framing Chisel.

This premium framing chisel is marked by the A. W. Crossman Co. of Warren, Mass. Crossman was in business from about 1850 to 1866, when his son's name was added to the company. This long and heavy framing chisel is in tarnished condition, and has some scattered light pitting on the top of the blade. The handle is original and has a steel ring that is well pounded into the wood—but it is solid. 'The 2 inch wide blade is nearly 8 inches long to the shoulders and 12 ˝ inches to the top of the socket. The total length of the chisel is almost 18 inches. It weighs over 2 ˝ pounds and is a hefty tool. It will clean up nicely. Good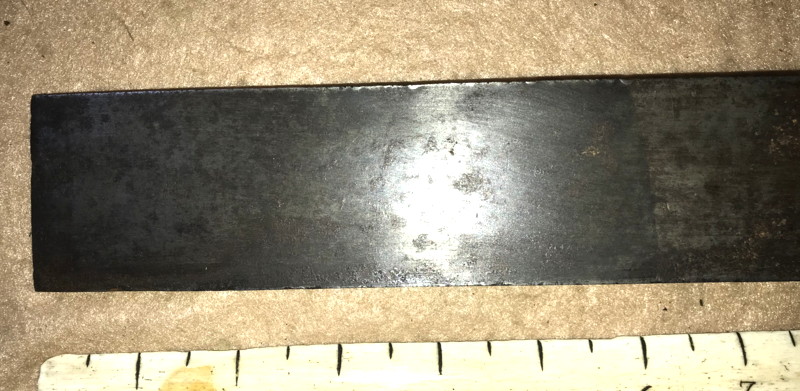 Price - $60.00
RETURN to forsale list.