C5 - Vaughan "Supersteel" Hatchet.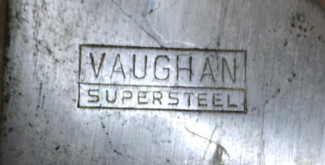 American-made with quality steel, this Vaughan (Chicago) shingling hatchet with bell-faced peen is in top condition. It has its original wooden handle (still marked with the hardware store price) and has no rust, pitting, or other faults. It is a multipurpose hatchet for the shop or general use. Fine.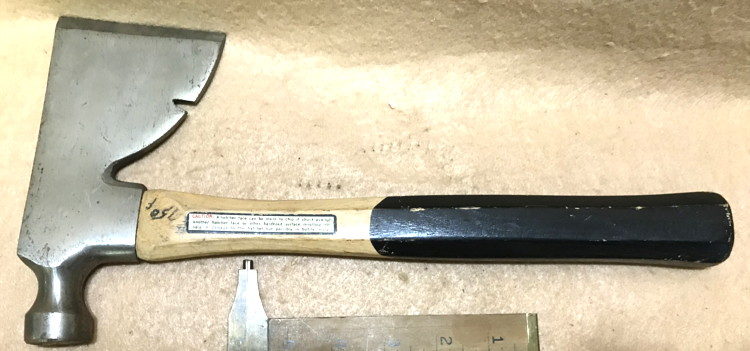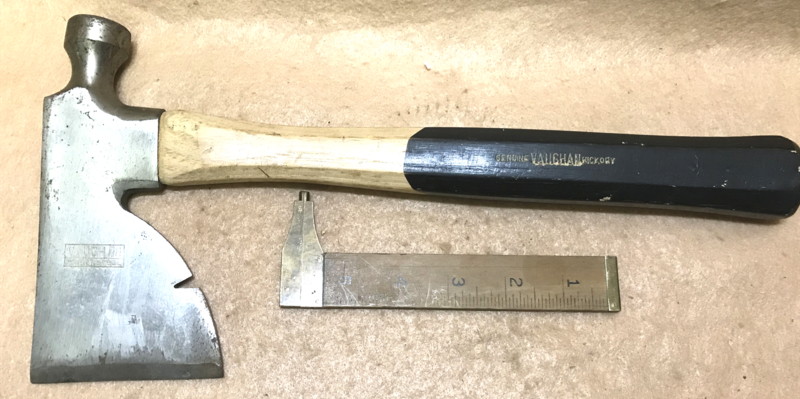 Price - $15.00
RETURN to forsale list.