Item ESK3 - Model Eskimo Kayak. Norton Sound, Alaska Type
Not old, but extremely well crafted on seal hide and softwood framing, this model kayak is 20 ˝ inches long, sinew sewn, and in excellent condition. Its maximum width at the cockpit is 3 5/8 inches. With its straight deck line and characteristic hand holds at each end (formed from internal deck stringers) it is of the type made and used in Alaska' Norton Sound area. The model is extremely well made. While it is missing the model harpoon and other gear that perhaps originally came with it the deck tie downs are complete and without fault. The original double blade paddle survives although there are chips from each blade. It is a superbly crafted kayak of an authentic and recognizable design. Fine.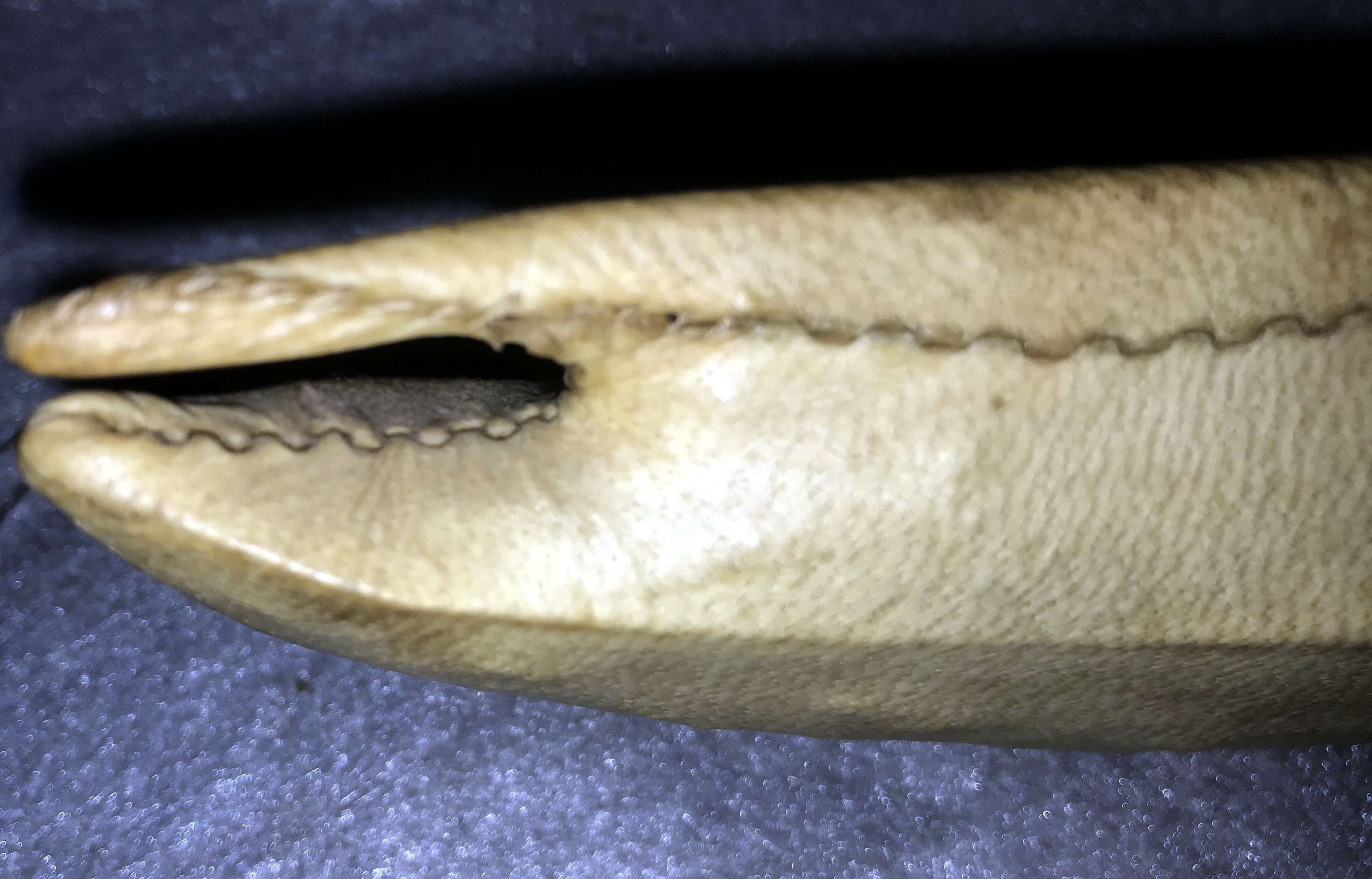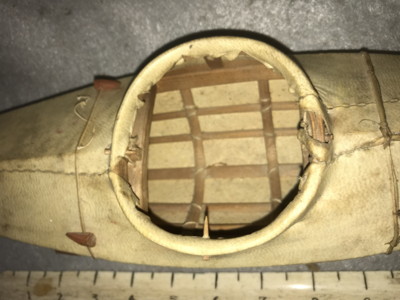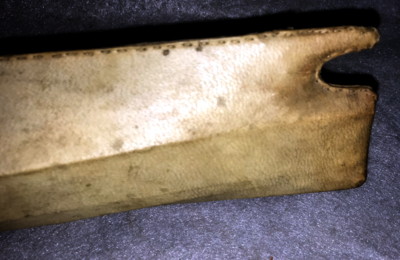 Price -$325.00
RETURN to forsale list.