Item ESK3 - Walrus Ivory Lady's Perfume Bottle and Applicator
An unusual item to be sure, this piece made (most likely by an Arctic whaleman as a gift for a female relative or friend) from the end of a walrus tusk, is a perfume holder and applicator. The tusk end is about 9" long and has been flattened and polished so that it doesn't roll around. Its top (1 ½ x 7/8") has been carved with a flange and bored with a hole 1/2" diameter by 3" deep. This hole has been tapped for the first inch or two. A screw top perfume applicator, with a threaded top can be screwed into the top of the hole, with its tip reaching to the bottom of the hole. It is a unique item in my experience, and would be a great addition to a scrimshaw collection, or a gift to the lady of the house. Fine.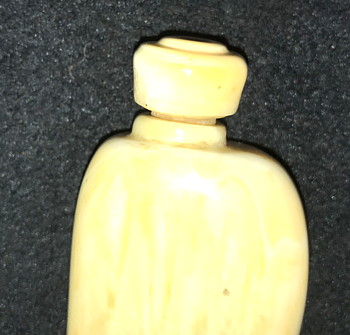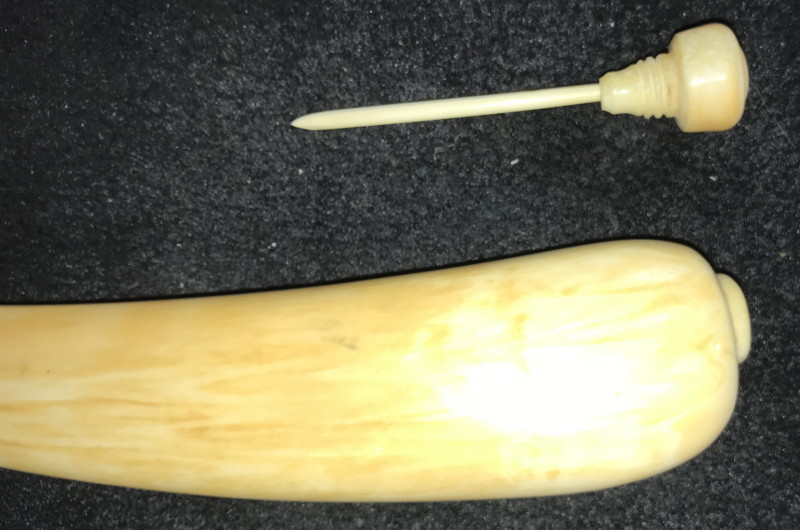 Price - $390.00
RETURN to forsale list.