Item NA27- Samuel Thaxter & Son (Boston). Box Compass.

Samuel Thaxter & Son made and sold navigating instruments in Boston under this name from 1822. This smaller navigational dry card compass is marked, "S. Thaxter & Son". The top of th compass has a diameter 3 ¼ inches, and the spun brass bowl of the body is topped with glass having a brass top rim having knurled edges. The inside of the body and compass card are clean and bright. The compass is mounted on a brass gimball that suspends it in an unusual "box". Not the usual slide top wooden box, this one is an urn-shaped hardwood box that has a friction fit telescoping top that terminates with a mushroom-shaped finial. This body is 5 inches diameter, and the assembly stands about 9 ½ inches tall. It is stained dark brown. The single foot on the bottom has an encircling bead, and has a mounting plate that could have been used to fasten it to some sort of binnacle. I've not seen another like it, and it is a very decorative (and functional) compass. Fine.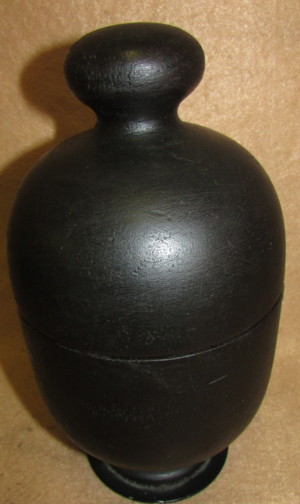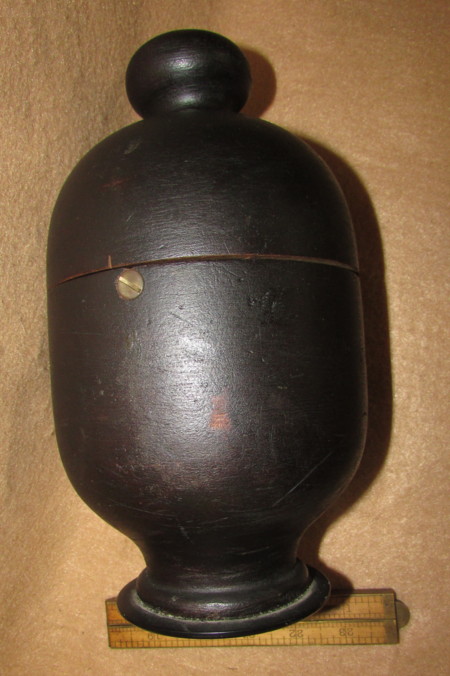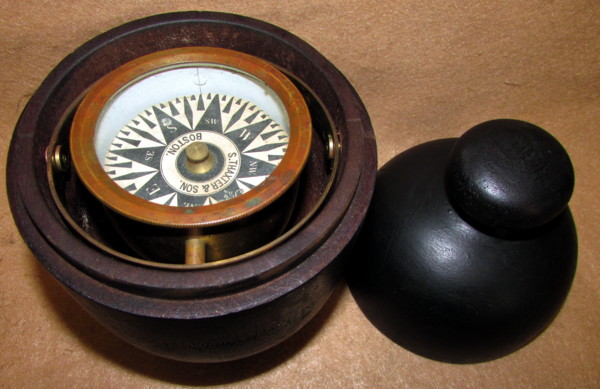 Price -
$300.00
RETURN to forsale list.