Item R6 - Crown Tools (Sheffield) Slide Adjust Mortise Gage.
Not an old mortise gage, but certainly a solid and quality tool fashioned from rosewood and brass. The mechanics of this one allows it to be used to mark much wider mortises that the usual screw adjust style can. The fence and stem are of rosewood, with the fence having two brass wear strips. A knurled brass knob sets the gage. The pins are sharp and long. This tool has seen little, if any use. Fine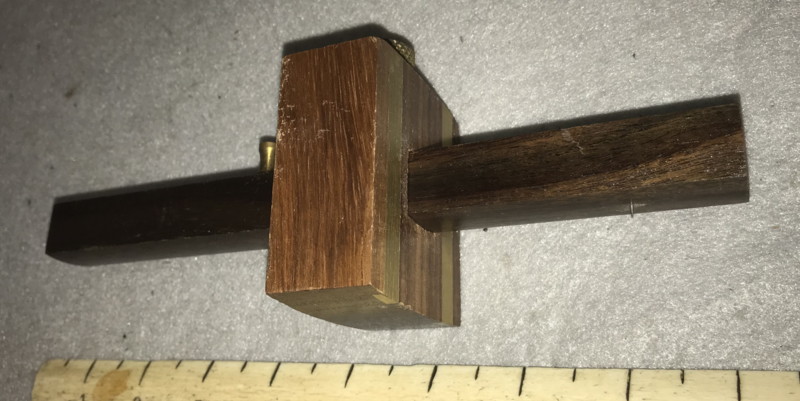 Price - $35.00
RETURN to forsale list.