Item RB3 - Stanley No. 10 Inlaid Try Square. 10" Size.
A scarce try square, this very heavy quality tool has an iron frame and blade with rosewood infill, This example is the second type, having the "Handy Hold" handle introduced about 1897. In the 10 inch blade length, this was the largest size available after about 1898. The blade is not graduated, and is marked with the block letter Stanley logo used on plane blades in 1909 only. The blade suffers only a couple of very small spots of inconsequential very fine pitting. The rosewood infill has a single 1" long scratch on one side. This is a wonderful old square. Easily Good+.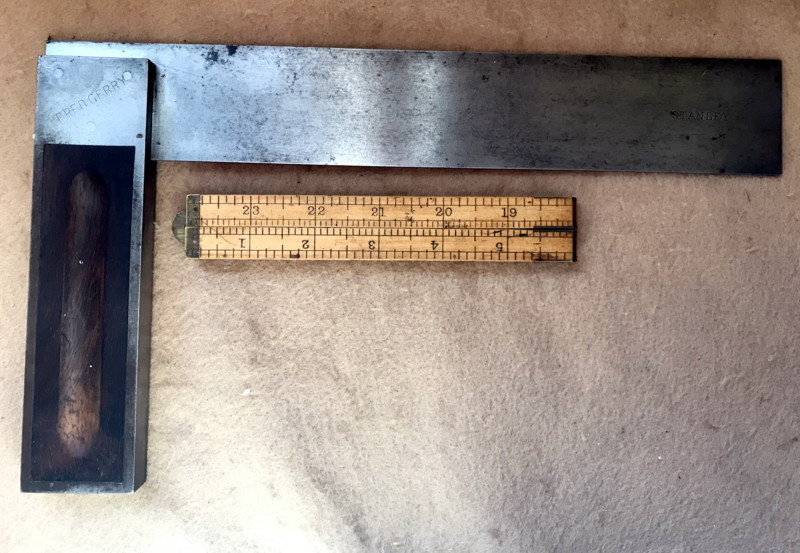 Price -
$50.00
RETURN to forsale list.