Item RB3 - Try Square (Unmarked) Larger 12" size.
With no maker's mark, but with elaborate brass handle escutcheons, this larger tri square is probably of Sheffield origina. The 12 ¼" blade is 2 5/8" wide and has fairly even light pitting. It is square and with good edges. The rosewood handle has brass binding and slivers of nice grain in the darker heart wood. There are a few dings in the handle, but nothing serious. It is a handsome working tool for the shop. Easily Good.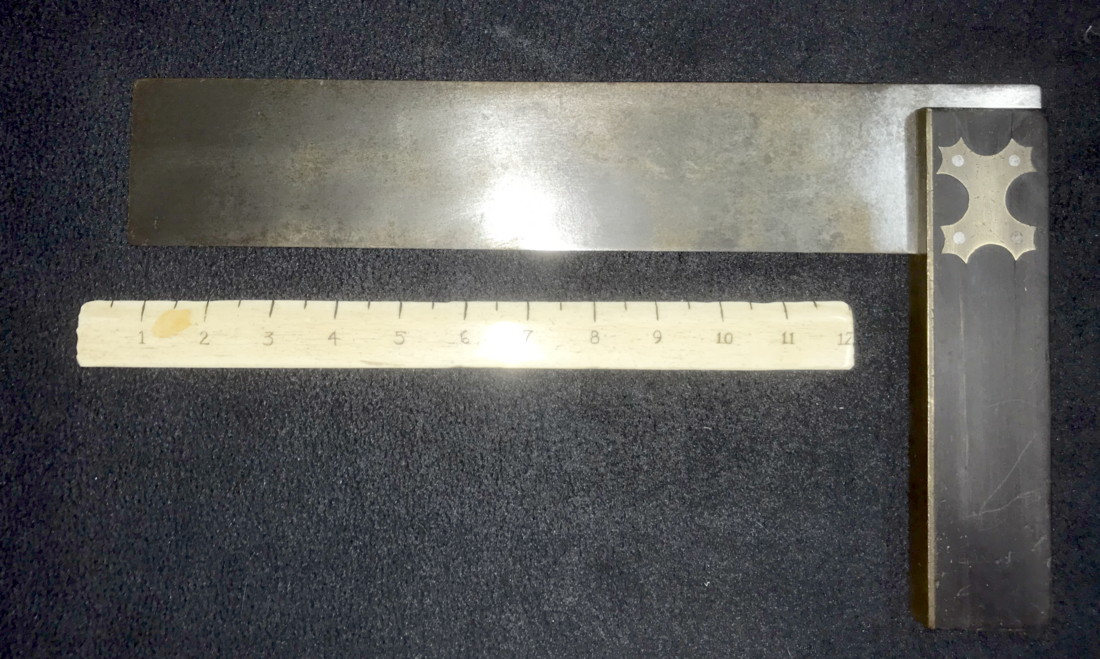 Price - $15.00
RETURN to forsale list.