Item RB5 - Sliding T-Bevel. 14" Blade.
Sliding bevels in this large, 14", size are hard to come, but are useful when marking wider boards. This example is unmarked, It has a distinctive shape to the brass thumb screw, and a fairly narrow pivot screw. I don't know the maker, but it surely was not Stanley. Yet, I'm pretty sure that it is American. The rosewood handle has some wear on the edges. The blade has tarnish, and some very fine pitting that will not hurt. It is a good tool for use, especially when marking wide boards. Good+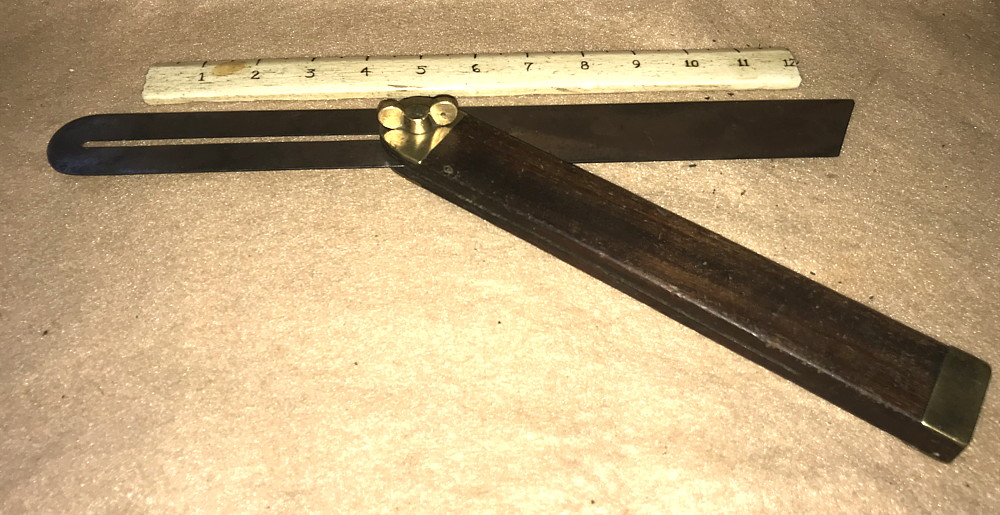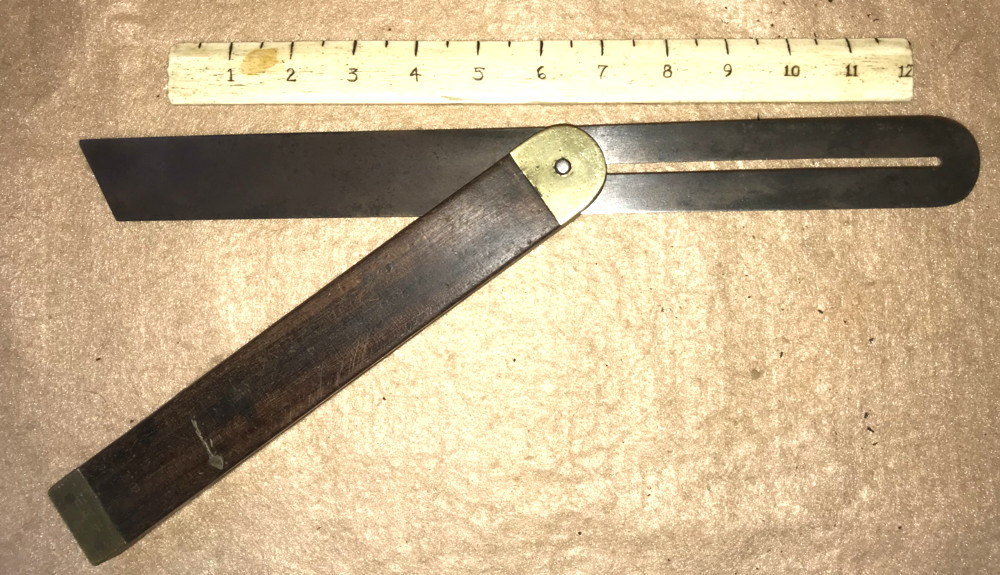 Price - $35.00
RETURN to forsale list.