Item S14 - Nicholson (Providence, RI) Double Extra Slim Taper Saw Files
This group of eight NOS double extra slim taper saw files are in their original box (that once held ten of them) with paper wrapper. The triangular files are six inches long and are the files to use when sharpening the finest toothed dovetail, back, and fine finish hand saws. These are in unused condition. Fine.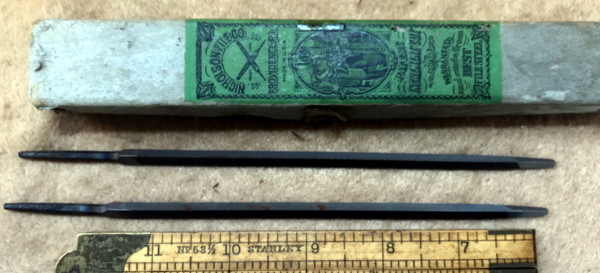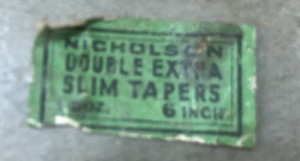 Price - $20.00
RETURN to forsale list.