Item SCR22 -
Decorative Ladle with Carved Coconut, Whalebone, Whale Tooth & Wood.
This very decorative ladle was put together not so long ago, but it is a striking piece. The ladle is 13 inches long overall, and features a bowl made of a small carved coconut shell that is 31/2 inches long and 2 ½ inches wide. This is fixed to a handle that is composed of a whale ivory ferrule with a black hard wood joint that leads to a whale panebone handle finished with a hook-shaped end formed by a small sperm whale tooth. The shell is nicely carved with the older emblem of Colombia that features a South American Condor holding a laurel wreath its beak, surmounting a crest with crown, flowers, two ships, and draped with three banners suspended from lances. The ships date the piece to before the division of Columbia and Panama in the early 1900s. The piece has surely been put together, probably by a sailor, and is quite decorative. There is a little looseness to the handle that can be tightened up. Good+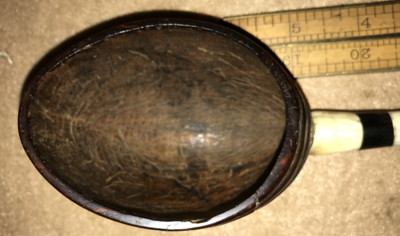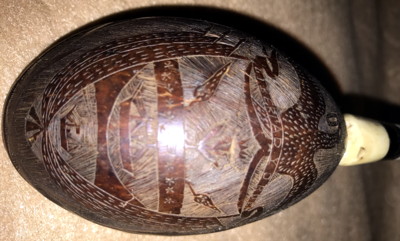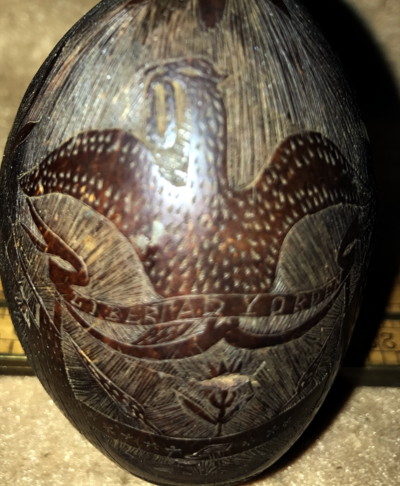 Price - $150.00
RETURN to forsale list.