Item SCR7-
Key Helm Spoke. Whale Bone Cap.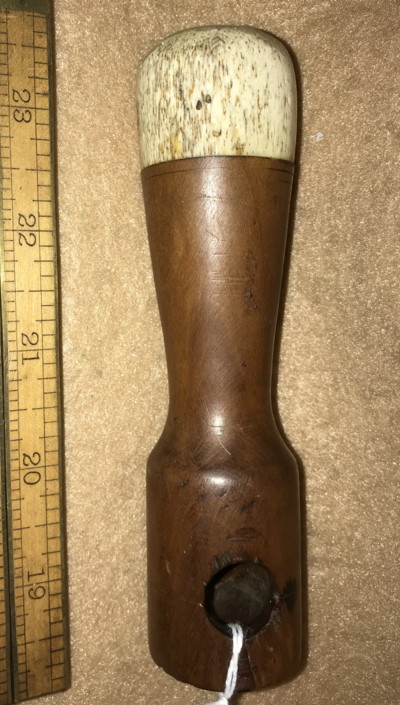 Sailing vessels in the 19th Century often had the ship's wheel at the helm marked with a distinctive spoke, that when positioned straight up, told the helmsman that the rudder was straight away for straight sailing. Some times this "Key" spoke was marked with some fancy rope work. On whaling vessels it was not uncommon to have the spoke, or part of it, formed from whale bone. This is one of those whaler type key spokes, with the wooden body made from cherry, and the top inch or so of whale skeletal bone. Apparently never used this one was made to fasten over the base of the original spoke, and has a transverse hole bored near its base so that it could be pinned to the original base. It makes a nice addition to a scrimshaw or nautical collection. Fine.
Price - $150.00
To order, email sushandel@msn.com
RETURN to forsale list.