Item SCR8 - Sailor Made Marking Gage
This showy and excellent marking gage features an 8 ½ inch stem made from Sperm Whale pan bone, with a thick head of figured beech wood, and a large brass fixing screw. The head is thicker than usually seen on marking gages and is nicely fitted to the stem, which I about ¾ inch square having slightly concave upper and lower surfaces. The bone shows use from where on one corner of its working end. The steel point is flattened and is inset into the bone from the top, This is a very showy gage with the contrast of bone white, richly figured beech and a stout brass thumb screw. It will be a great addition to any marking gage or scrimshaw collection. Fine.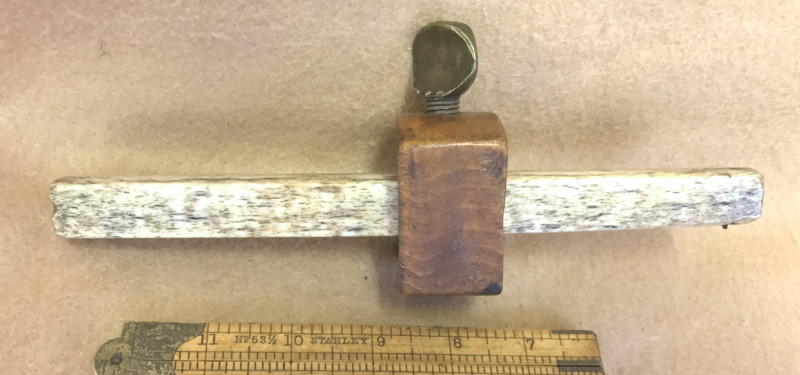 Price - $325.00
RETURN to forsale list.