Item WP20 - "Horn Plane" Puzzle Box.
This miniature puzzle box is in the form of a traditional European horn plane, and only measures 2 7/8 inches long, and 1 7/8 inches wide. There is no blade and just faux wedge on the top. The top swivels on a pin to open, exposing the inside of the box. It is held closed until the "horn" (fitted with a sliding dovetail) is removed. It makes a fascinating desk item, and is very well made. Only a single small chip from one side of the horn. Good+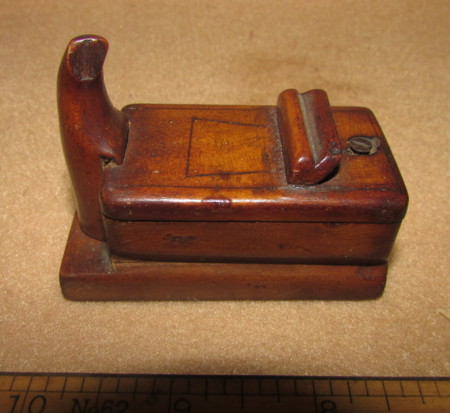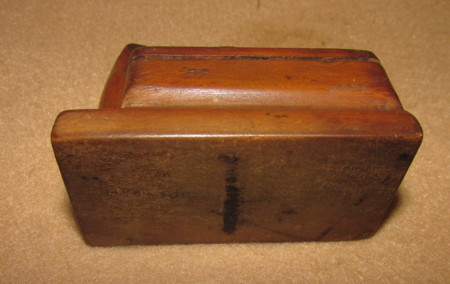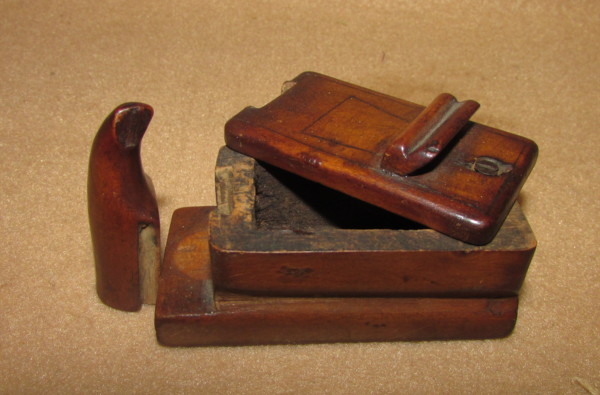 Price -
$60.00
RETURN to forsale list.