Item WP6 - Early Hollow Molding Plane. Marked "DB" Daniel Boulton?
This late 18th Century hollow plane is 10 inches long, with a yellow birch body with round chamfers, and a relieved wedge. The plane has three marks on the nose, including a fairly recent owner's name "A. C. Embry", and two older sets of initials. These include a very ornate "L L" with a four dot mark between the letters with postage stamp borders. The second is likely the maker's mark and consists of a larger, postage stamp bordered, "D B" that is identical to the mark of "Daniel Boulton", listed in AWP (IV) as an unrecorded 18th Century plane maker. The hollow has an original blade that is 1 ½ inches wide. The plane and its wedge has some bumps and bruises, but is an interesting one. Easily Good.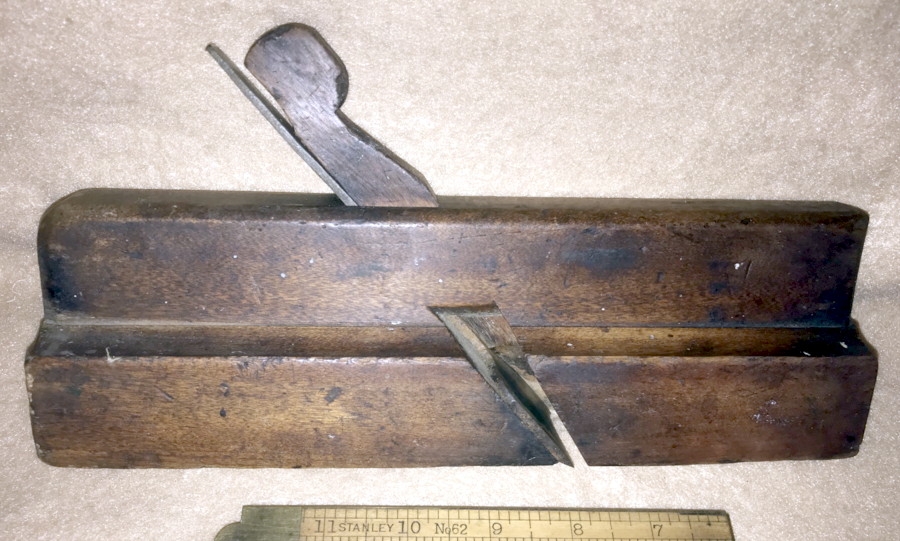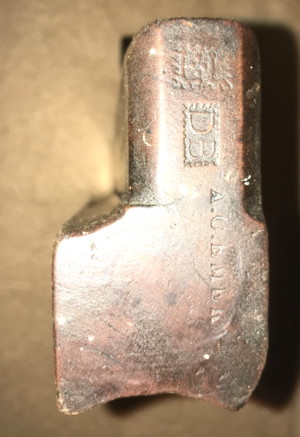 Price -$35.00
RETURN to forsale list.