Item WP17 - Unmarked Long Moving Fillester Plane.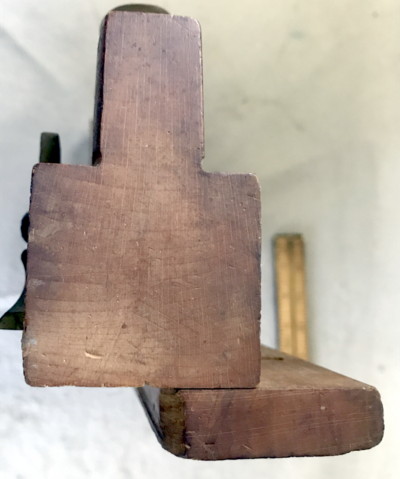 This crisp beech wood handled moving fillester is of conventional design with moving fence mounted on the sole. The plane is nearly 14 inches long—an unusual length which smacks of cutting rabbets in long boards such as used in ship building. The plane has a sturdy wedge-shaped nicker, and a screw adjust external brass depth stop. The skewed blade extends across the 2 1/8" width of the body, so the fence can be removed to cut rabbets as wide as 2 inches. The plane is only marked with an ink stamp, ( G. W. Dunkree) on the bottom of the fence, and a stamped, "Smith Berry" on the right side. It is an unusual but nice plane. Fine.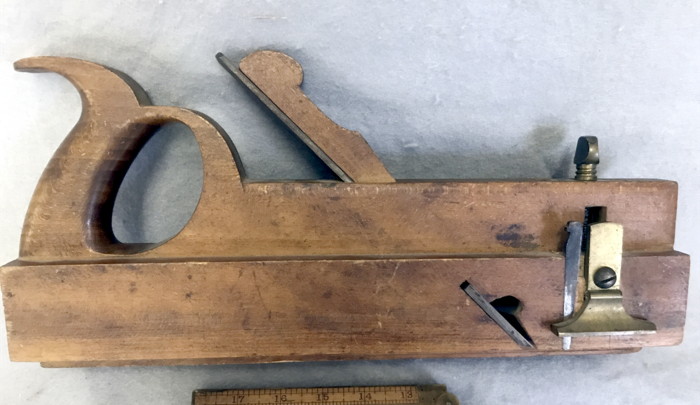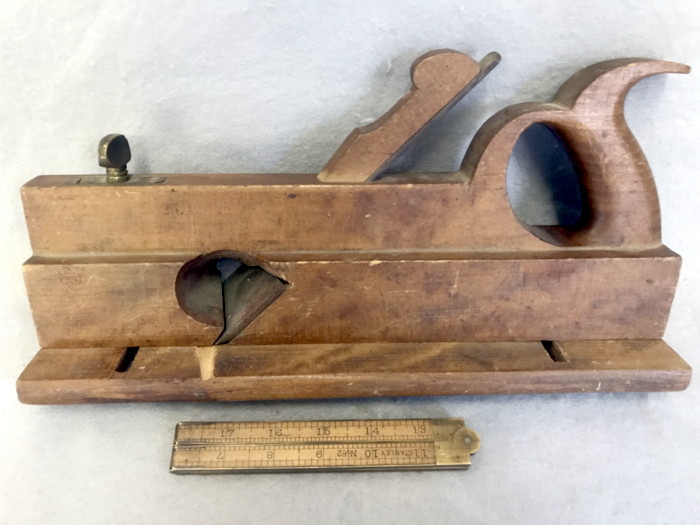 Price - $60.00
RETURN to forsale list.