Item WP17 - Moseley (England) Steep Ogee with Fence.
Marked simply "Mosely" this appears to be a later English plane, perhaps made by the Marples Company after it used the Moseley name into the early 20th century. The beech plane is 9 5/16" long and has a peculiar wedge-shaped body in cross section. It has a couple of owner marks, plus "Moseley" on the toe and a large "rippled" triangle with included "M" on one side. The profile is a very steep and deep fenced ogee that is 7/8" wide and ½" deep. The wedge and body are near perfect. It has seen little use. Fine.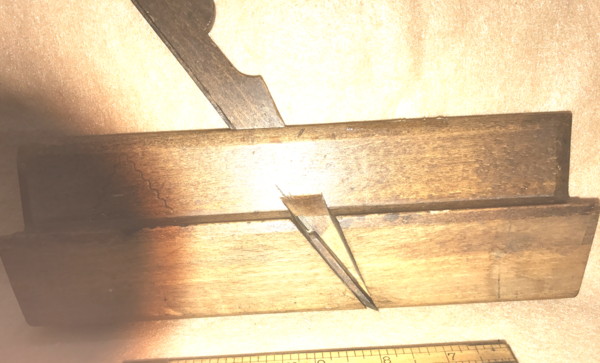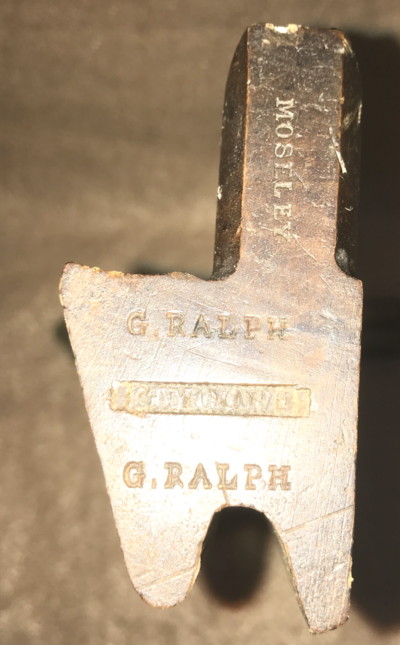 Price -
$35.00
RETURN to forsale list.